Official Toll in Puerto Rico: 64. Actual Deaths May Be 1,052.
,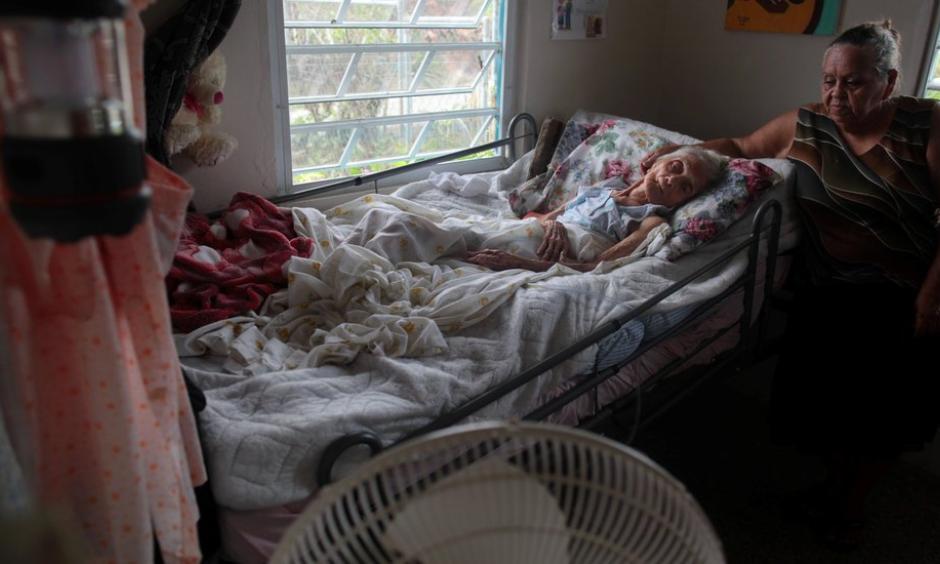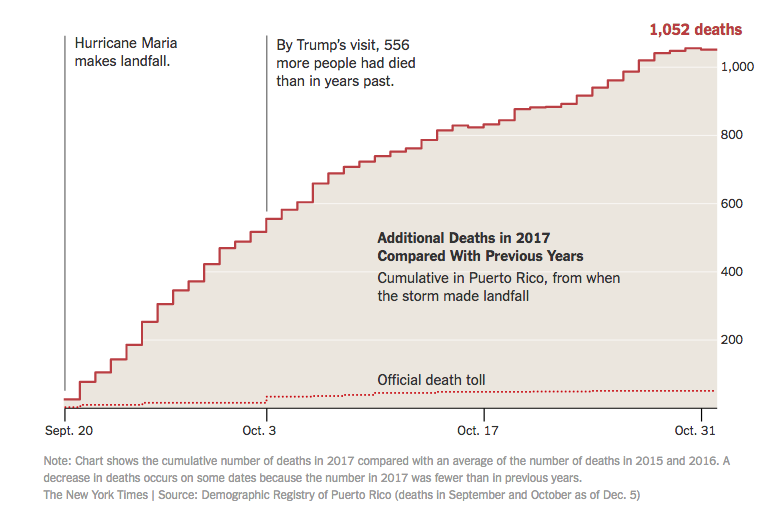 A review by The New York Times of daily mortality data from Puerto Rico's vital statistics bureau indicates a significantly higher death toll after the hurricane than the government there has acknowledged.
The Times's analysis found that in the 42 days after Hurricane Maria made landfall on Sept. 20 as a Category 4 storm, 1,052 more people than usual died across the island. The analysis compared the number of deaths for each day in 2017 with the average of the number of deaths for the same days in 2015 and 2016.
Officially, just 64 people died as a result of the storm that ravaged the island with nearly 150-mile-an-hour winds, cutting off power to 3.4 million Puerto Ricans. The last two fatalities were added to the death toll on Dec. 9.
"Before the hurricane, I had an average of 82 deaths daily. That changes from Sept. 20 to 30th. Now I have an average of 118 deaths daily," Wanda Llovet, the director of the Demographic Registry in Puerto Rico, said in a mid-November interview. Since then, she said on Thursday, both figures have increased by one.
Data for October are not yet complete, and the number of deaths recorded in that month is expected to rise. Record-keeping has been delayed because Puerto Rico's power grid is operating at less than 70 percent of its capacity and swaths of the island still do not have power.