Paris Hopes Threat of Flooding Has Passed as Seine River Water Levels Fall
,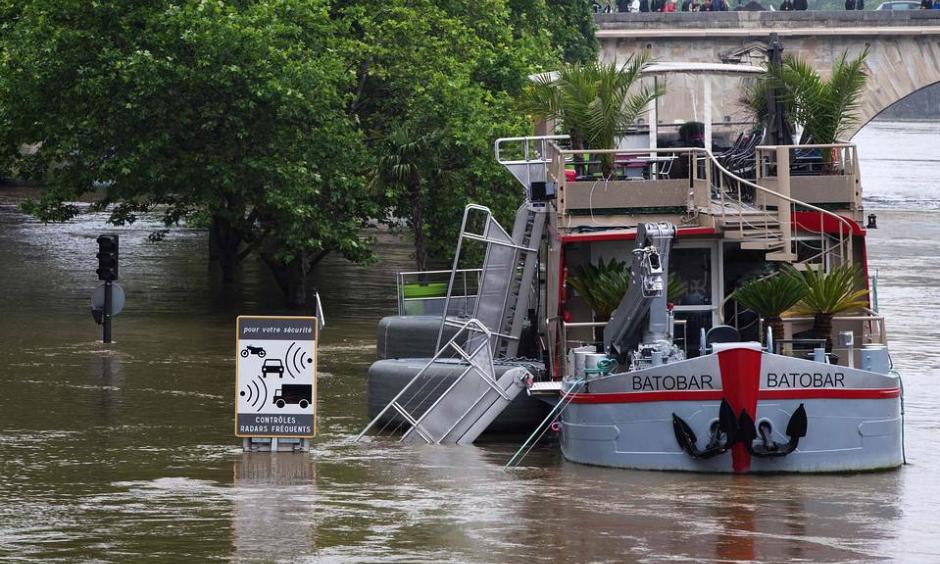 In Paris, the [Seine] river stopped rising just below 21 feet, levels where river water would combine with the city's groundwater and begin to cause flooding in basements and underground parking garages...
The Seine is swelling after weeks of unusually heavy rain has already caused severe flooding in towns south of Paris and in the Loire Valley. Between two and three months' worth of rain fell in the space of three days over the basin of the river Loing, which flows north from central France to join the Seine around 45 miles south of Paris.
The heavy rainfall resulted from a blockage of low pressure over France and Germany and high pressure to the north. Similar but smaller blockages often occur in the European springtime when the Arctic heats up quickly, slowing down high-altitude jet streams from the west and causing them to fork and undulate, said Etienne Kapikian, a meteorologist at Météo France. "For a return to normal, we need low pressure in the north and high pressure in the south," he said