Parks and campgrounds hit by Missouri flooding are ready for summer tourists



 United States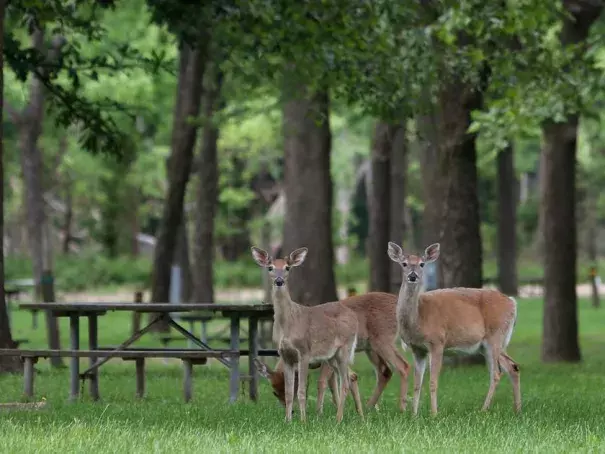 After weeks of work, cleanup and repairs at parks and tourist destinations along Missouri rivers have begun to wind down. Several days of flooding at the beginning of May had damaged campgrounds, roads, facilities and infrastructure in many communities that rely on summer tourism.
Over a dozen state parks were affected. Around the St. Louis area, all Missouri parks except Confluence Point, which remains flooded, were open Wednesday. Parts of Castlewood State Park were closed, but flood cleanup there is expected to be finished by Saturday, said Greg Combs, a district supervisor with the Missouri Department of Natural Resources.
At Meramec State Park, crews scrambled to finish repairs and cleanup by the end of Wednesday. The Meramec River at Sullivan reached a historic level May 1 when it crested at 36.5 feet, more than 4 feet higher than its 1982 record.
The park's superintendent, Dan Wedemeyer, said the water took out valuable infrastructure. Over the last few weeks, crews had to replace 155 electrical boxes, three water heaters, four transformers, 19 campsite posts and several lanterns.
Wedemeyer did not have a total cost for the cleanup but said it was likely more expensive than the park's 2015 flood damage.