Pawnee Fire Puts 1,500 Under Evacuation Order With Erratic Winds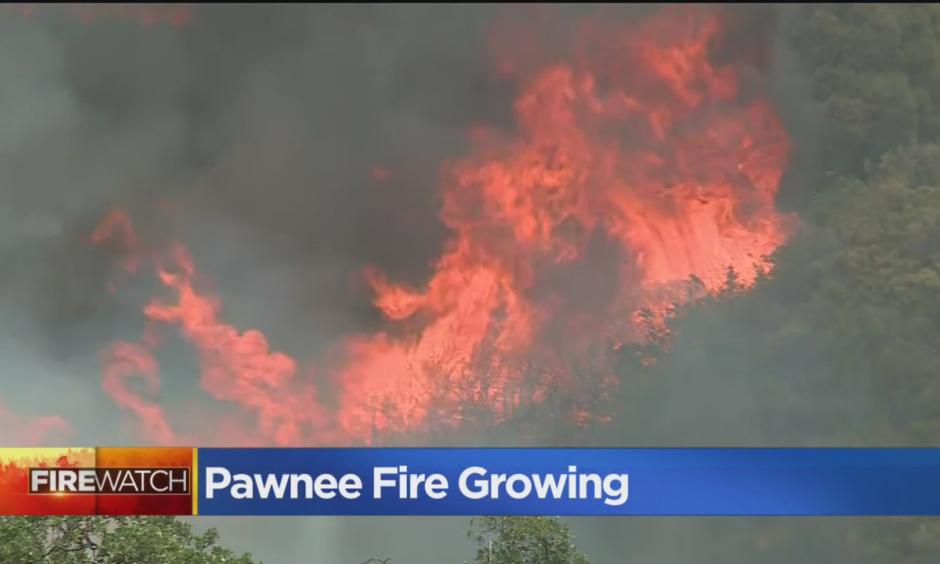 A Northern California wildfire that has burned some two dozen homes and buildings gained thousands of acres on Tuesday as it burned through tinder-dry chaparral, and residents forced to flee a tiny rural community had no idea when they can return.
The fire that burned some two dozen homes and other buildings since Saturday continued to threaten about 600 buildings in Lake County north of San Francisco. The entire Spring Valley area was under evacuation orders, state fire officials said.
However, fire crews also gained on the blaze, which was 17 percent contained. Some 2,700 firefighters and more than a dozen aircraft fought the flames.
The humidity has been tending to rise at night, dampening the fire's spread but "sometimes it can actively burn through the night," warned Anthony Brown with the California Department of Forestry and Fire Protection. "Once daylight comes up … it starts to get dried out again."
...
California officials said the same hot, dry conditions and drought-stricken vegetation led to the state's deadliest and most destructive fire year in 2017.
Gov. Jerry Brown on Monday declared a state of emergency in rural Lake County. The declaration will enable officials to receive more state resources to fight the fire and for recovery.
...
The blaze is the latest in the county of just 65,000 people in the last few years. In 2015, a series of fires destroyed 2,000 buildings and killed four people. The following year, an arsonist started a fire that wiped out 300 buildings.
Last year, the county was among those ravaged by a string of fires that ripped through Northern California wine country.