PG&E shuts down power in some North Bay communities amid red-flag fire warning
,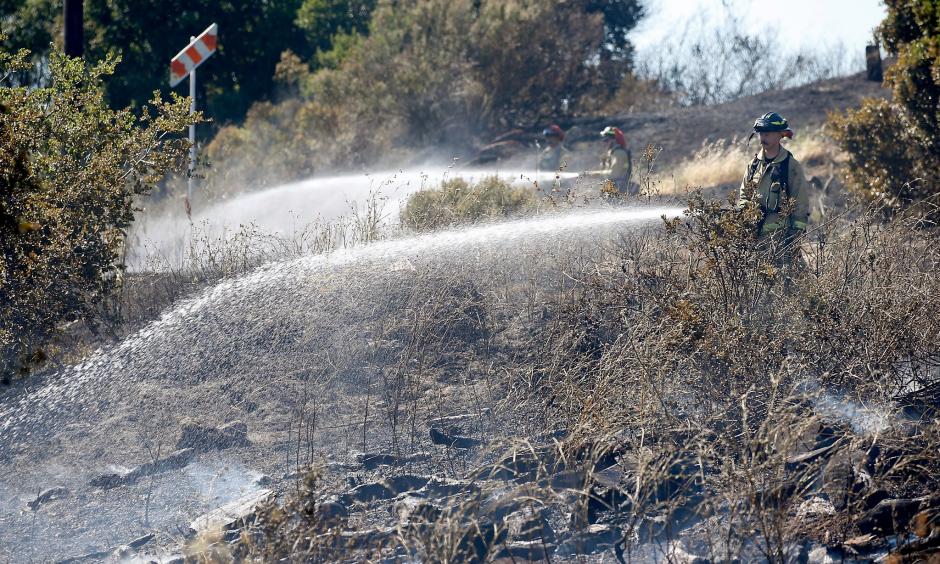 Expectations of unusually high temperatures and dry, gusty winds across parts of the northern Bay Area this weekend prompted Pacific Gas and Electric Co. to shut down power to about 1,600 customers Saturday morning as a safety precaution.
...
The goal of the shut-offs is to prevent power lines downed by high winds from sparking wildfires. But the concept, only recently embraced by PG&E though practiced for years by the big electric utility based in San Diego, has stirred controversy among the disabled community and other critics.
The National Weather Service issues red-flag warnings, to alert the public that the risk for fire is high, when weather patterns create climate conditions that could push fires to burn faster and longer: strong winds, low humidity and warm temperatures.
The California Department of Forestry and Fire Protection already has staffed every station in Sonoma, Lake and Napa counties with engines in preparation for wildfires in the coming months, agency spokesman Will Powers said.
"We've been having fires year-round now. It's not really a season anymore," he said.
A fire Friday east of Cordelia Junction near Fairfield in Solano County forced the evacuation of several homes on Thomasson Lane and provided a frightening reminder that despite a wet winter, vegetation is drying and conditions are ripe for wildland fires.