Publication Date August 11, 2016

Pilot fire scorches nearly 8,000 acres, but containment jumps to 64%



 United States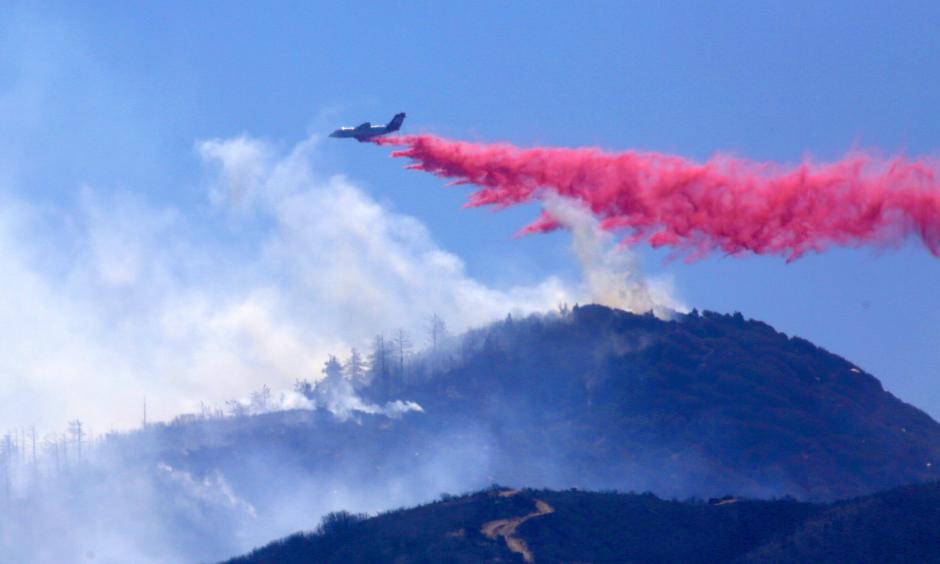 Firefighters have gained the upper hand in their battle against a wildfire that has scorched nearly 8,000 acres in the rugged mountains of San Bernardino County.
Officials had estimated on Tuesday that the Pilot fire was just 6% contained, but said Wednesday that the containment had jumped to 64%.
The drastic improvement owed to the fleet of helicopters and air tankers that attacked the blaze, as well as the so-called containment lines that firefighters began building in the hills above Crestline after the fire erupted about noon Sunday.
The fire, which has charred 7,861 acres, or about 12 square miles, remained active Wednesday, with winds carrying embers that sparked small spot fires, according to the Forest Service. The cause of the blaze is under investigation.
Firefighters were focusing on protecting the communities of Deer Lodge Park and North Lake Arrowhead, Poole said.
"We've made significant progress, absolutely," Poole said. "But there's still a threat to those communities."
...
Elsewhere in the state, the Soberanes fire north of Big Sur remained 50% contained and grew about 1,800 acres since Tuesday to 68,689 acres, according to the California Department of Forestry and Fire Protection. The fire, which has killed one person, was threatening more than 400 homes, and some mandatory evacuation orders remained in place.
In Fresno County, the Mineral fire exploded to 5,000 acres by Wednesday night, tearing through brush and steep terrain, according to Cal Fire. The grassland fire west of Coalinga erupted late Monday and has more than 1,100 firefighters working to control it. Dozens of homes have been evacuated, according to the Fresno County sheriff's office