The polar vortex has fractured, and the eastern U.S. faces a punishing stretch of winter weather
Memphis, TN
Missouri
Washington, DC
New York, NY
Boston, MA
Atlanta, GA
Toronto, ON
Montreal, QC
,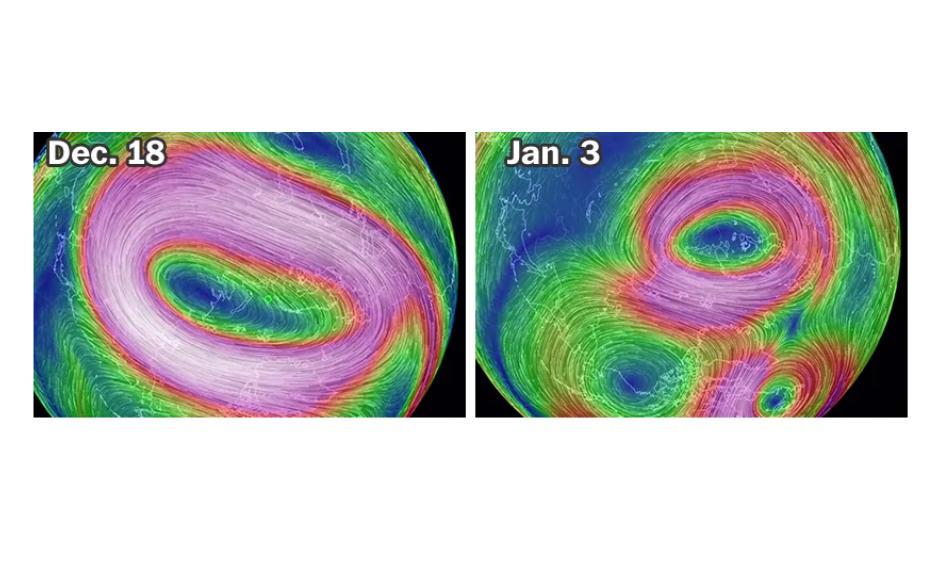 The swirling winds tens of thousands of feet high in the sky above the Arctic — the dreaded polar vortex — broke apart into three parts to ring in 2019. Now the eastern half of the United States is about to feel the consequences.
Weather models project the onset of a severe and punishing winter weather pattern in just over 10 days, with extreme cold and heightened storminess. In fact, the transition to this harsh winter pattern has likely already begun.
...
Even though the vortex split around the start of the New Year, it often takes weeks for the effects to become apparent in day-to-day weather. The vortex zips around the North Pole high in the stratosphere about twice as high up as commercial aircraft fly, so its downward propagation through the atmosphere is a drawn out process.
This past weekend's storm which dumped 10 inches of snow in both St. Louis and Washington may have been one of the first indicators of the shift to harsher winter conditions.
"I think the snowstorm this weekend was related to the vortex split," said Judah Cohen, a researcher at Atmospheric and Environmental Research in Boston, and polar vortex expert. "I think we're seeing the impacts already."
...
"This is more of a transition period," said Michael Ventrice, a meteorological scientist at the Weather Co., which is owned by IBM. "We're kicking out the old regime when the Pacific jet was bringing a lot of warmth to the U.S."