Premature Heat Grips Mediterranean; Deadly Forest Fire in Greece
,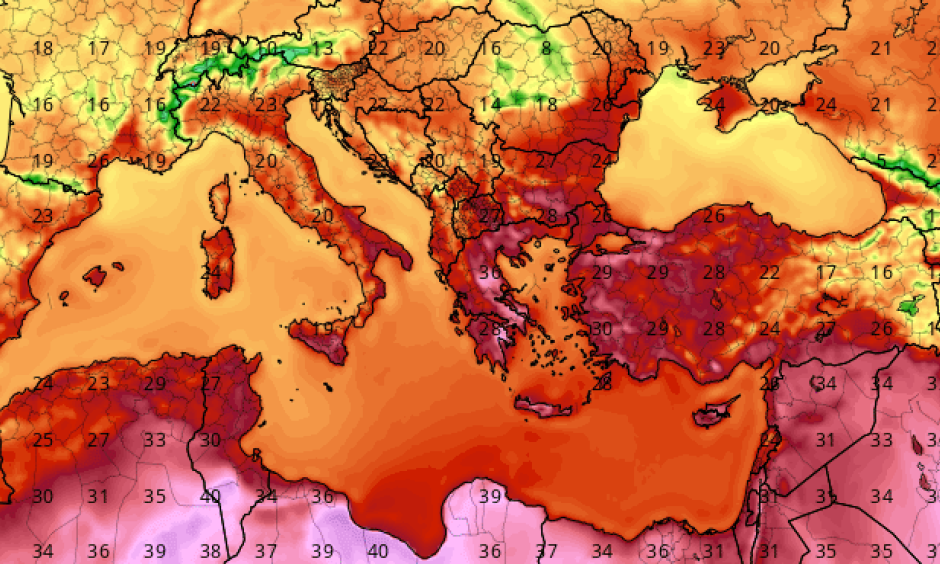 Archivist preface
One of the clearest findings of climate science is that global warming has already dramatically amplified the intensity, duration and frequency of extreme heat events. Due to global warming, the distribution of seasonal mean temperature anomalies has shifted toward higher temperatures and the range of anomalies has increased, leading to more heat records in every season.
The number of local record-breaking monthly temperature extremes worldwide is now on average five times larger than expected in a climate with no long-term warming, implying that on average there is an 80 percent chance that a new monthly heat record is due to climate change.[1]
An April 2017 study found that anthropogenic global warming had a significant hand in the temperatures seen during the hottest month and on the hottest day on record throughout much of the world from 1931–2016.[2] The study found that climate change made heat records more likely and more severe for about 80 percent of the area of the globe with good observational data.[2]
Article excerpt
A burst of desert air swept from northern Africa into southeast Europe over the weekend, bringing temperatures more akin to August than May. Readings above 35°C (95°F) were widespread across Greece on Saturday. The city of Argos (one of the world's oldest) reported a high of 40.6°C (105.1°F), which ties a 40.6°C reading set in nearby Astros in May 1988 for the warmest May temperature on record for Greece. The Athens airport notched its highest temperature ever recorded so early in the year: 33.4°C (92.1°F) on Saturday, beating 32.6°C from May 13, 2007.
Monthly records are especially impressive when they manage to occur toward the front end of a transition-season month such as May. Friday was one of the hottest days ever recorded in northern Africa for the first half of May, said international weather records expert Maximiliano Herrera. A high of 47.0°C (116.6°F) was reported in Zuara, Libya, where the all-time national high is 45.7°C for April and 49.9°F for May. Tripoli's airport officially hit 45.0°C (113°F), and nearby personal weather stations reported highs close to 48°C (118°F).
A localized but intense forest fire killed one person and injured two others on Sunday near the town of Agioi Theodoroi, about 40 miles west of Athens. According to Reuters, several dozen firefighters with 32 fire engines and six aircraft battled the flames, which had died down by early evening. Forest fires are a perennial threat during the hot, dry Greek summer, but such fires are quite unusual in mid-spring.