In pretty Lake County, an arson fire lays out some ugly realities
,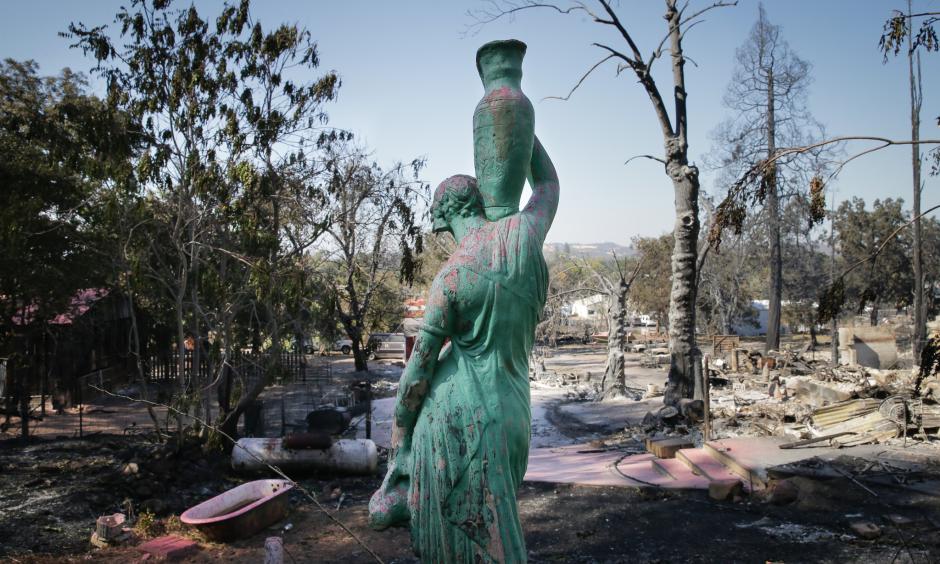 Few roads lead to Lake County. The drive there from any of them is lovely.
Wrapped around scenic Clear Lake are rolling amber hills divided by vineyards and stands of oak and other trees. But once the hills recede, you find empty parking lots and vacant storefronts along the lake's southeastern edge.
Blessed with natural beauty, Lake County is also bedeviled by pervasive poverty. And that was before another wildfire tore through the place — this one suspected to have been intentionally set by a local.
"This is poor Appalachia," she said as tubes from a tank fed her oxygen.
The Clayton fire tore through more than 4,000 acres and 1,300 homes, many of them mobile homes and rentals. The blaze — just the latest including three that ripped through Lake County last year — hit the town of Lower Lake particularly hard