Prolonged Missouri River flooding could last all winter
Holt County, MO
Jamestown, ND
Lake Andes, SD
Council Bluffs, IA
,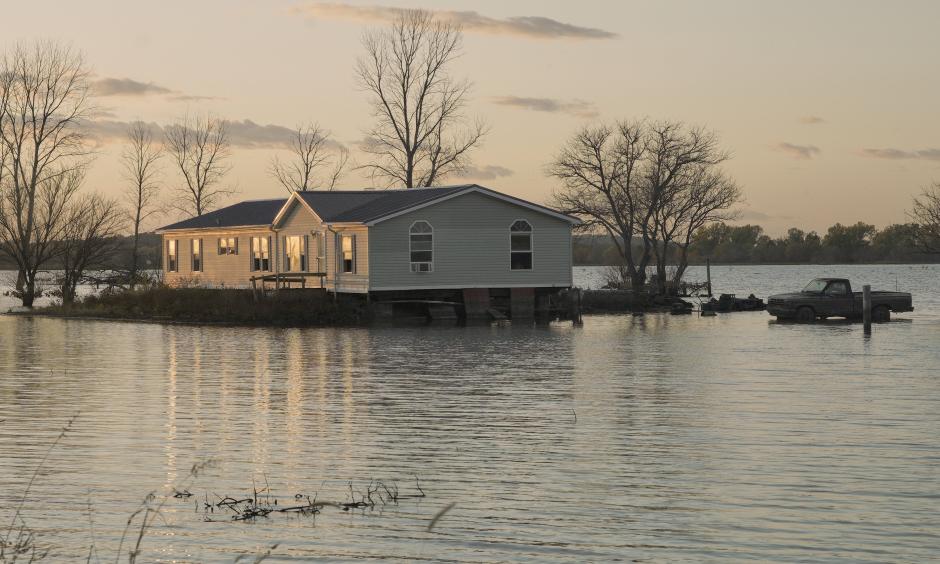 Flooding along the Missouri River has stretched on for seven months in places and could endure through the winter, leaving some Upper Midwest farmland and possibly some homes encased in ice.
There are several reasons for the flooding, including high levels along the river, saturated ground and broken levees. And with forecasters predicting a wetter-than-normal winter, it's possible flooding could continue in some places all the way until spring, when the normal flood season begins.
...
This year has been exceptionally wet in the Missouri River basin, and the amount of water flowing down the river through the year is expected to match the 2011 record of 61 million acre-feet (75.24 billion cubic meters). That is why the releases must remain high until the river freezes over in winter.
...
At this point, any significant rain or snow in the region could lead to new flooding because the soil is too saturated to absorb most of it and many rivers are high, according to the National Weather Service.
"It wouldn't take a big precipitation event to renew the flooding in places," said Kevin Low, a weather service hydrologist at the Missouri River Basin River Forecast Center.
The latest long-term winter forecast from the U.S. Climate Prediction Center predicts that much of the northern United States, including the northern Great Plains, is likely to experience a wetter-than-normal winter. That could mean there will be above-average snowpack in the Missouri River's watershed by spring.