With raging fires, high winds and blackouts, California is living a disaster movie. Is this the 'new normal'?
,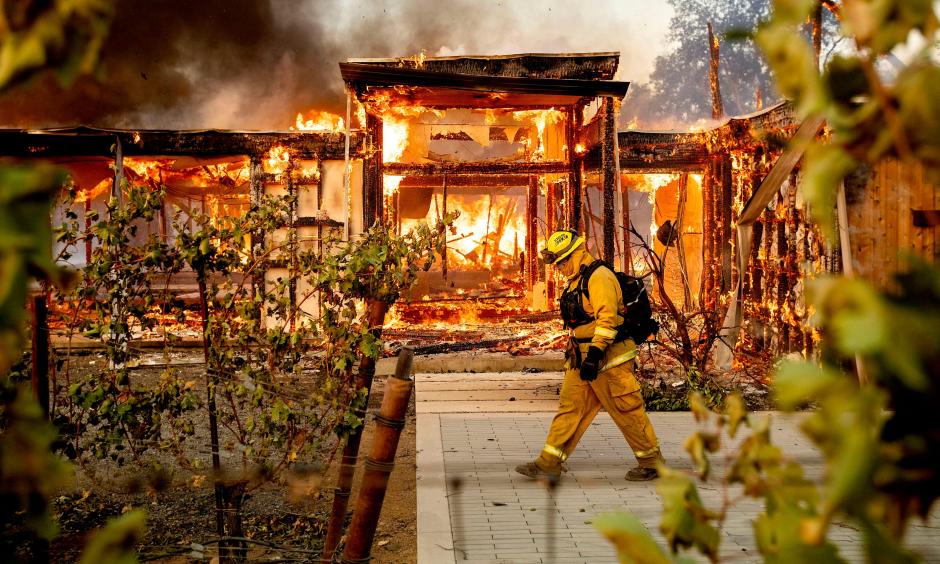 With its blue skies and bustling tourist traffic, this California city is doing its best to appear normal.
But a closer look reveals a level of chaos more typical of a Hollywood disaster movie.
Downed trees, hurricane force winds, whitecaps on the bay and widespread power outages were the supporting cast of a drama that played up and down the Golden State on Sunday.
As usual, the savage stars were the fires. Back for a repeat performance that Californians now brace for each fall, seven currently rage — including the dangerous Kincade Fire in Sonoma County, which is just 5% contained, has consumed 85 square miles and is responsible for displacing 180,000 of the state's 200,000 evacuees.
...
Climate experts say the planet's warming trend is a key factor, while experts in the field point out that California's current woes have been visited on the state in the past.
Critical fire weather conditions of this level occur in California once every five to 10 years, says meteorologist Liz Leitman of the Storm Prediction Center, while allowing that some of the current wind speeds — up to 107 mph in Placer County on the western outskirts of Lake Tahoe — are notable.