Record breaking winter for England and Wales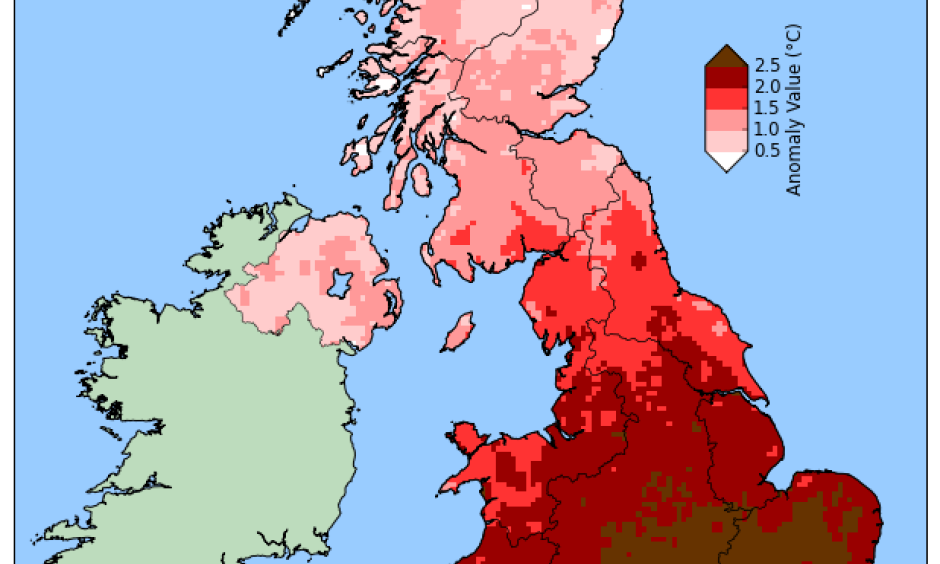 It was provisionally the warmest winter for England and Wales since the record series began in 1910, while it was the third-warmest for the UK as a whole. The warmth has been most notable in the south of the UK with mean temperatures across much of the area more than 2C above average.
In the Central England Temperature record series, the longest temperature record in the world dating back to 1659, this winter has been the second-warmest at 6.7C, just behind the previous record of 6.8C set 1869.
It has also been the wettest in the record series for Wales, Scotland and Northern Ireland and the second-wettest for the UK as a whole just behind the winter of 2013/2014