Record hot 2015 gave us a glimpse at the future of global warming
,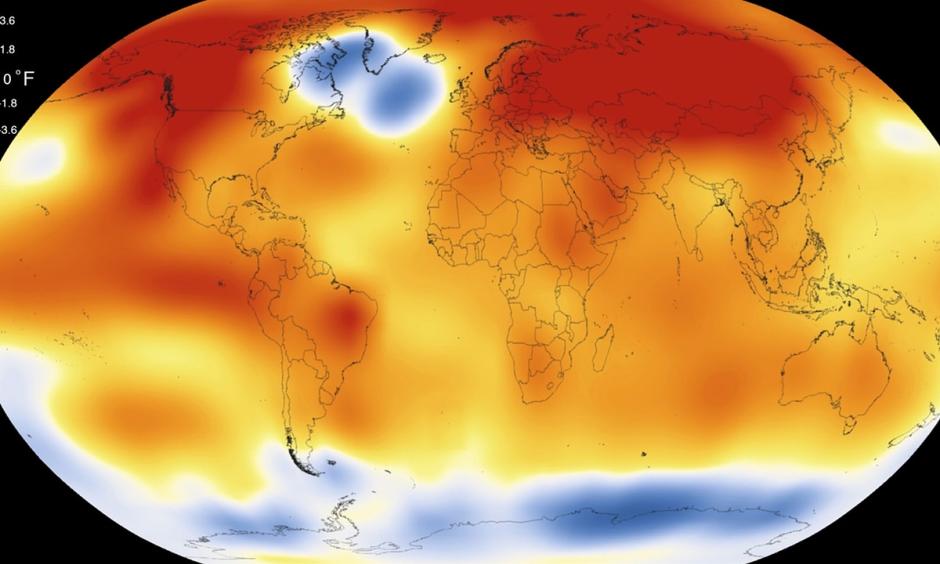 2015 smashed the record for hottest year by about 0.14°C. To put that into perspective, the previous two hottest years (2014 and 2010) only broke the prior records by 0.002°C, according to Berkeley Earth data...
Over 90% of the energy trapped by the increased greenhouse effect goes into warming the oceans. A recent paper led by Peter Gleckler at Lawrence Livermore National Laboratory estimated that the oceans have been building up heat at a rate equivalent to 4 Hiroshima atomic bomb detonations per second since 1998. That's over 2.3 billion atomic bomb detonations worth of heat building up in the oceans over the past 17 years.
During that time, the oceans accumulated as much heat as they did during the previous 130 years, with 2015 reaching record levels.
As Trenberth wrote, the record heat that we're seeing now will soon become the norm.
What we have seen this past year will likely be routine in about 15 years, although regionally the details will vary considerably. Indeed, we have had a glimpse of the future under global warming.