Record temperatures causing high salmon mortality rates, says DFO
,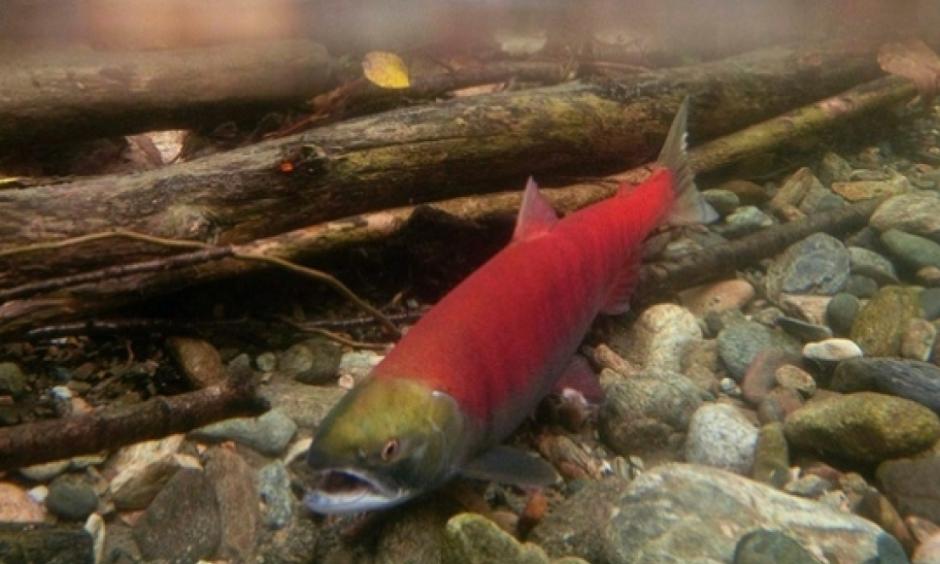 Record warm temperatures along the B.C. coast are continuing to threaten Pacific salmon populations, according to a federal government update.
Unusually warm ocean conditions in 2015, spurred by both the Blob and El Nino, are expected to have lasting effects on Pacific salmon returns over the next three years, including increased mortality rates, says a report from a Fisheries and Oceans Canada (DFO) panel of scientists.
Panel members held a news conference in Vancouver Monday to release their findings.
"We've seen the warmest winter temperatures [and] water temperatures ever observed in the northeast Pacific in 2014 and 2015," said Dr. Ian Perry, a research scientist with the DFO.
The panel found that the warm temperatures have disrupted the regular food supply that Pacific salmon rely on, leading to smaller and unhealthier fish.
The warm waters have also brought more predators to the coastal waters, including sharks that feed on adolescent salmon, which is also making populations more vulnerable, according to the panel's report