The Relationship Between Hurricanes and Climate Change
,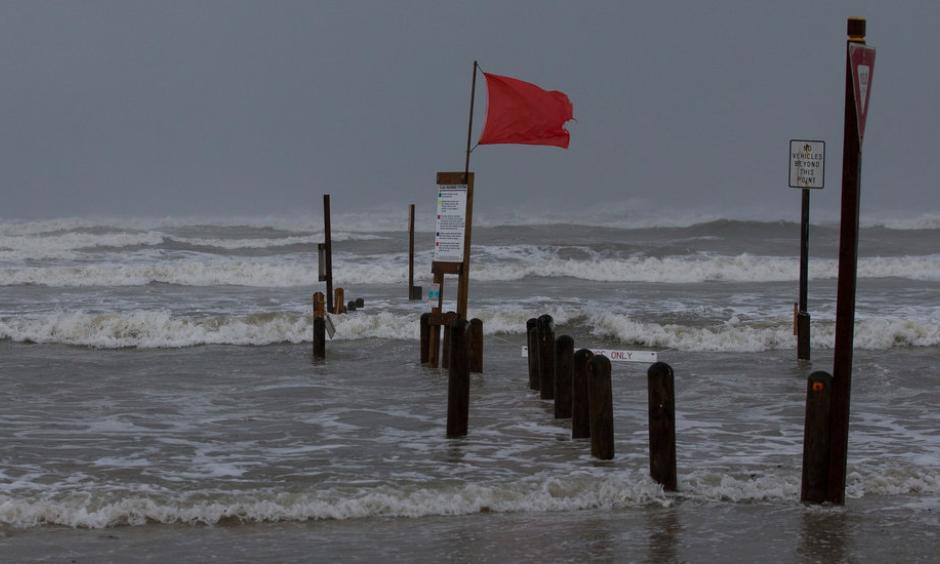 How much does Hurricane Harvey, or any particular storm, have to do with climate change?
The relationship between hurricanes and climate change is not simple. Some things are known with growing certainty. Others, not so much.
...
Katharine Hayhoe, a climate scientist at Texas Tech University...said even if global warming does not change the number of storms — and, she noted, there could even be fewer hurricanes over all — tropical storms and hurricanes do gain energy from warm water, so the unusually warm water that has accompanied climate change "can have a role in intensifying a storm that already exists."
More moisture in the atmosphere, she said, means the amount and intensity of rain associated with hurricanes and other storms is growing. While people might think of high winds and storm surge as the risks of hurricanes, she said, "freshwater flooding is potentially a much greater problem than the storm surge."
That does not mean storm surge is any less a threat than before. Andrew Dessler, a professor of atmospheric sciences at Texas A&M University, said that the most solid link between climate change and storms is that "storm surge is made worse by sea level rise, which we are certain humans have contributed to."
Dr. Hayhoe noted that scientists are not saying that hurricanes are necessarily caused by climate change, but are being affected by them.
"We care about a changing climate because it exacerbates the natural risks and hazards that we already face," she said. "People always want to know is it climate change or is it not? The answer is it's in between."