Report: Climate Change Impacts Clearer In Iowa Than Much Of US
,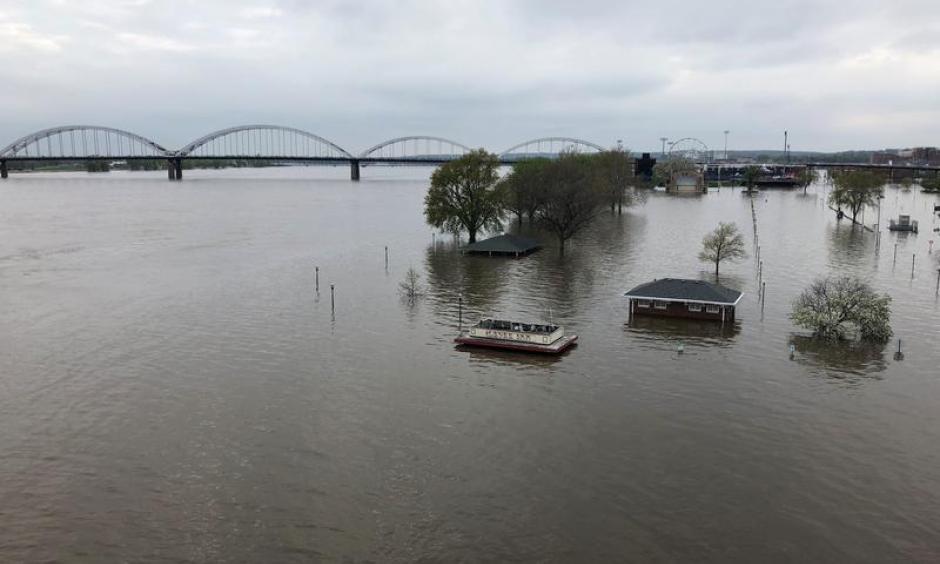 Iowa is seeing certain impacts of climate change impacts more clearly than much of the rest of the country, according to a new analysis for the Iowa Policy Project. The findings predict the trend of increasingly hot, wet weather in the Upper Midwest will likely continue and worsen if greenhouse gas emissions go unchecked.
Historic flooding battered both ends of the state this year, as floodwaters swamped western Iowa communities along the Missouri River and eastern Iowa communitiesalong the Mississippi. A new report for the Iowa Policy Project finds the increased risk of these kinds of damaging natural disasters is in line with the anticipated impacts of climate change.
University of Wisconsin-Eau Claire professor James Boulter compiled the report called "An Uncertain Future for Iowa: The Outlook for Iowa Communities and Flooding as our Climate Changes." He found the Upper Midwest is clearly feeling the adverse effects of climate change, namely a marked and sustained increase in rain and snowfall. Annual precipitation has steadily increased since the 1970s, he found.
"Iowa and the Upper Midwest have a much clearer trend in annual precipitation than the whole of the contiguous U.S.," Boulter wrote.
"This region's average annual rainfall has been steadily rising at almost one inch per decade — a total increase of over 12 percent since the mid-1970s. Iowa's statewide trend over the same period is still higher at 1.25 inches per decade – the largest increase across the U.S.," the report reads.