Residents return to fire-gutted homes as California firefighters make progress on massive blazes
Los Padres National Forest, California
,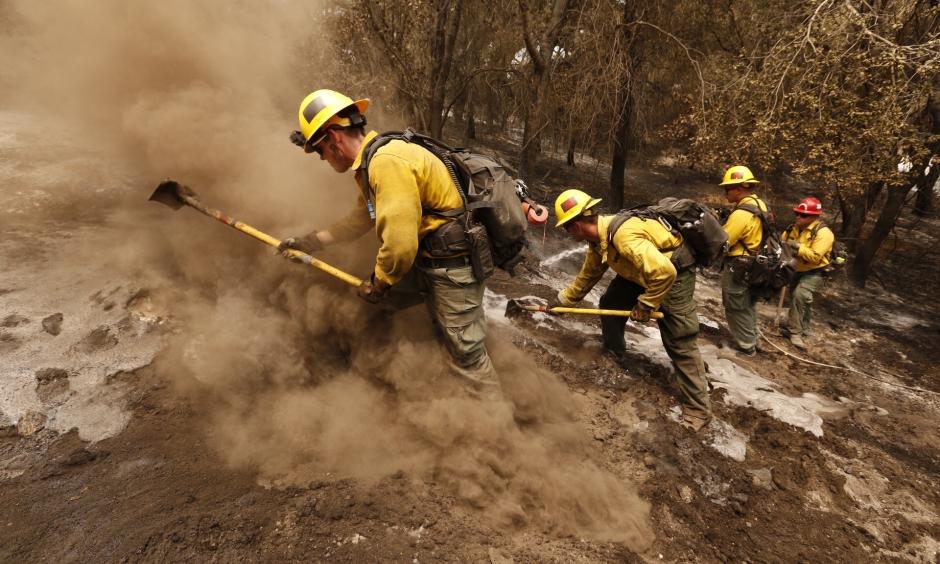 Firefighters took advantage of cooler temperatures Wednesday and increased containment on several destructive wildfires in California just ahead of another forecast of triple-digit heat this weekend.
The slight cool-down kept fire activity at minimal levels and allowed firefighters to improve containment lines around the blazes. The fires, which erupted over the weekend amid a searing heat wave, have destroyed more than four dozen homes statewide.
...
The blaze, which started Saturday along Highway 154, has destroyed eight homes and 12 outbuildings south of Lake Cachuma, and prompted the evacuation of more than 3,500.
Another massive fire burning near Santa Maria, the 28,687-acre Alamo fire, has destroyed two structures, including one home. The blaze, which was 65% contained, continued to threaten 133 structures, according to the California Department of Forestry and Fire Protection.