Rivers, death toll and environmental hazards still rising in Carolinas as flooding sets records
,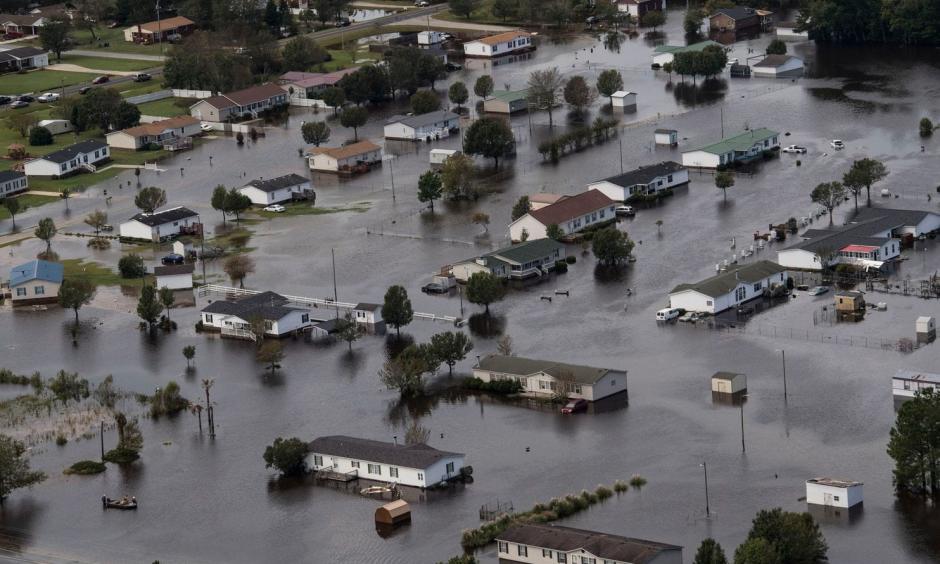 The death toll from Hurricane Florence rose Monday to 32, and the misery in the Carolinas might be many days from cresting. The historic storm has disrupted life for millions of people, and the surging floodwaters have spawned an environmental calamity across a vast region pocked with manure ponds and coal ash pits.
Florence is gone, devolving into a wet atmospheric blob drifting toward the Northeast, and the sun has finally come out here. But life has not returned to normal. The Carolinas are rattled and anxious amid rising waters. Going anywhere in a vehicle is still perilous. Hundreds of thousands of people have no electricity, and many schools remain shuttered.
The number of closed and impassable roads climbed to 1,500 in North Carolina, the U.S. Transportation Department said. Interstates 40 and 95, two of the state's main transportation arteries, are only partially open. Many communities are isolated, including this storm-battered city wedged between the coast and the Cape Fear River.
...
Many hog ponds in eastern North Carolina were damaged during Hurricane Floyd in 1999, and the bacteria-laden liquid and solid waste flowed downstream to estuaries, inciting algae blooms and fish kills.
In a number of locations in eastern North Carolina, the ­sewer- and drinking-water systems have been damaged or overwhelmed.
...
Here in Wilmington, people wait nervously for the Cape Fear River to crest. The water level hit 17 feet on Monday and is expected to rise to 24 feet by next weekend, said Wilmington Mayor Bill Saffo. The river flooding feels like a second natural disaster, coming in the wake of the hurricane strike.
...
Food is becoming an issue. It ran low at the New Hanover Regional Medical Center, according to Wayne Strauss, the hospital's food service director. With the usual supply routes cut off, the Army came to the rescue, sending a cargo plane from Fort Bragg, outside Fayetteville, N.C. It touched down on a Harris Teeter parking lot Monday afternoon. An assembly line of soldiers and hospital employees passed boxes of food, plates and plastic cups out of the back of the plane and into a waiting truck.
...
The storm could cost the region up to $22 billion, most of it in property losses, according to an analysis released Monday by Moody's Analytics. The company warned that "there is a high probability that Florence's costs will be revised significantly higher with added information or inland flooding."