Rosa's floodwaters trap people in cars in Phoenix
,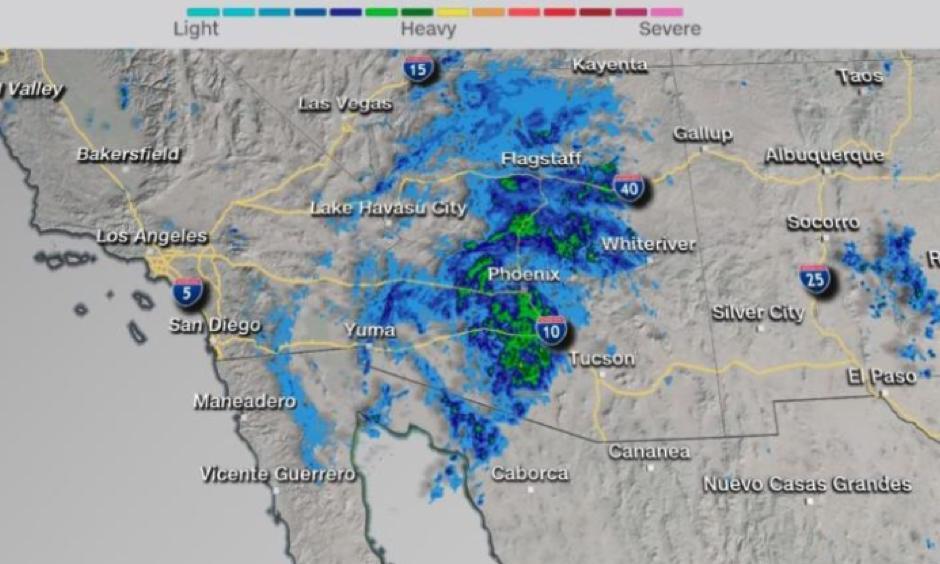 Millions of people unaccustomed to heavy rain were drenched Tuesday by the remnants of Tropical Depression Rosa.
The National Weather Service in Phoenix said that city had its eighth-wettest day ever with 2.36 inches of rain.
...
Firefighters had to rescue motorists from their flooded vehicles, CNN affiliate KTVK reported. The Phoenix-based station said at least eight people, including children, were helped from their cars. Video showed one compact car with water almost to the top of the wheel wells and people climbing through windows.
...
Given Arizona's terrain, heavy rainfall poses an unusual set of problems. The National Weather Service's office in Flagstaff warned residents to avoid the state's famous slot canyons and any campsite near creeks.
Forecasters stressed that "just because it's not raining where you are doesn't mean it won't flood."