Saddleridge fire explodes to 4,700 acres, burns 25 homes in San Fernando Valley
,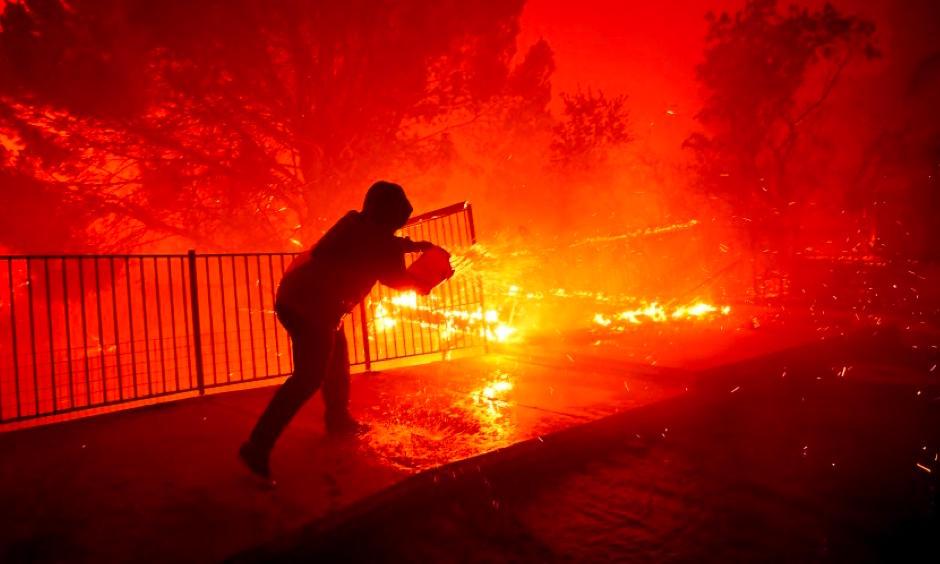 A fast-moving brush fire continued its destructive march into the northern foothills of the San Fernando Valley on Friday, burning at least 25 homes, closing freeways and forcing thousands to flee.
The Saddleridge fire, which broke out late Thursday in Sylmar amid strong Santa Ana winds, spread rapidly overnight west into Porter Ranch and other communities, burning more than 4,700 acres as of early Friday. The fire is burning at a rate of 800 acres per hour, Los Angeles Fire Department Chief Ralph Terrazas said.
Mandatory evacuations have been issued to roughly 23,000 homes making up a huge swath of neighborhoods north of the 118 Freeway from Tampa Avenue all the way to the Ventura County line — an area covering 100,000 residents.
One firefighter suffered a minor injury to his eye and a man died after going into cardiac arrest while talking with firefighters early Friday, Terrazas said. Authorities could not confirm reports that the man was trying to fight the fire at the time.
Roughly 1,000 firefighters from multiple agencies were continuing to battle the blaze on Friday. Fire crews faced intense winds overnight that sent embers flying into neighborhoods, quickly setting homes ablaze and igniting spot fires.