Sawmill Fire marks start of a potentially busy wildfire season in Arizona
,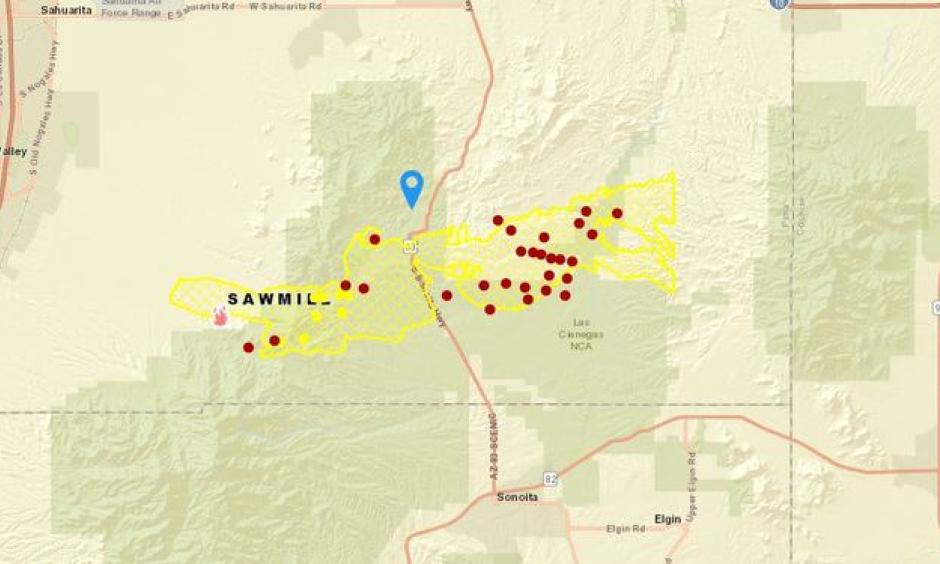 Firefighters continue to mop up what is left of the Sawmill fire south of Tucson.
ADOT has lifted travel restrictions on State Route 83 after workers completed repairs to guardrails damaged in the fire.
The Sawmill fire began April 23 in an area roughly ten miles east of Green Valley. It quickly grew, spreading east over the Santa Rita mountains into the unincorporated area of Greaterville, prompting evacuation orders. No homes were damaged.
The National Interagency Fire Center, based in Boise, Idaho, predicts the risk for fires in southern Arizona will be above normal until monsoon season.