Sawmill Fire now 89 percent contained
,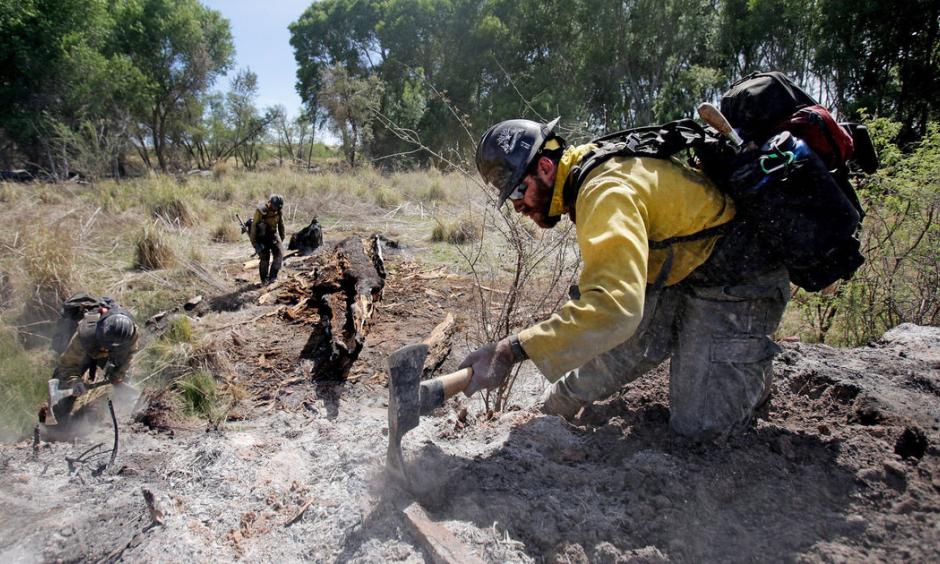 Many of the more than 600 personnel fighting the Sawmill Fire southeast of Tucson will be sent home over the next several days, fire officials said, as containment held at 89 percent Sunday afternoon.
Incident commander Bea Day said in a community update Sunday that her team will be demobilizing its resources — the engines, crews and logistical support — as the fire winds down. A small contingent of firefighters will stay on to monitor the perimeter over the next week.
The Sawmill Fire has burned more than 46,000 acres since it started on Sunday, April 23.
A Border Patrol agent who was engaged in recreational shooting near Box Canyon, about 10 miles southeast of Green Valley, is being investigated as the fire's cause, authorities said Friday. The agent, whose name hasn't been released, reported the fire immediately after it began.
The cost of fighting the Sawmill Fire was approximately $5.6 million as of Sunday afternoon.