Sawmill Fire: Wildfire a hot topic for UA experts
,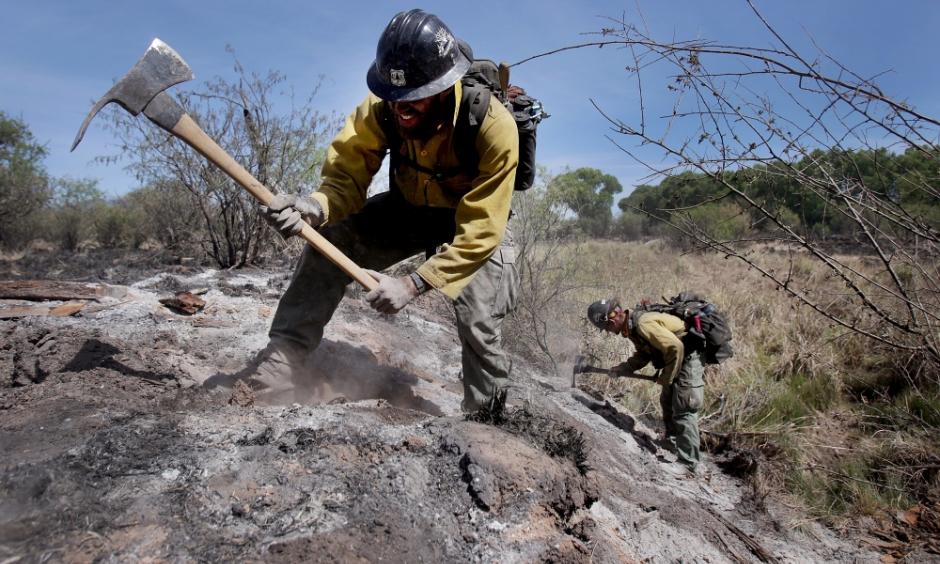 Some of the factors contributing to the severity of the Sawmill Fire have been the extremely hot temperatures and high winds, direct results of current climate change, said Donald Falk, an associate professor in natural resources, global change and dendrochronology.
"The weather has played the main role in this fire; the wind has been fanning the flames; the fuels on the ground are dry, so those two combinations are hazardous conditions for firefighters," Davila said.
According to Falk, increasing temperatures due to global climate change have resulted in fire seasons that start sooner and last longer.
"It used to be that fire season was about five months long, usually beginning in April or May, and now in the Southwest, fire season is almost 12 months, almost year-round," Falk said.
This issue has recently received national attention, even before the Sawmill Fire. This month, Falk traveled to Washington D.C. to present on wildland fire issues at a congressional briefing sponsored by the University Corporation for Atmospheric Research.
Falk testified to members of congressional staff regarding the future of wildland fires and how current trends in climate and suppression tactics may impact the frequency and severity of these fires.
According to Falk, extreme fire behavior results from three main factors: topography, weather and fuel. These three factors make up what is called the fire behavior triangle and can be the cause of an extreme, fast-moving fire with a high heat output.
While topography is relatively fixed and doesn't necessarily allow for much human modification, climate and fuel are a different story, Falk said.
Over an extended period of time, hot, dry, windy afternoons create the perfect fire weather, he added. Changes in climate have caused the range of weather to shift closer to the spectrum of extreme fire danger.
Recent data published by the USA National Phenology Network shows that spring is occurring three weeks earlier in the southeastern United States than it has in the past three decades.
Falk said this means that fires can now start three weeks earlier.
"Every degree of [temperature increase] means spring is going to come earlier, snowpack will melt sooner, the fuels will dry out and you will have a longer fire season," Falk said. "When we project that out, it looks like fire season is just getting longer and longer and the peak intensity of temperatures is higher."
...
The rise in extreme wildland fires is "absolutely treatable," as long as prescribed burns are allowed and measures are taken to slow down climate change, Falk said.