Publication Date November 15, 2016

Second-Warmest October Cements Hottest Year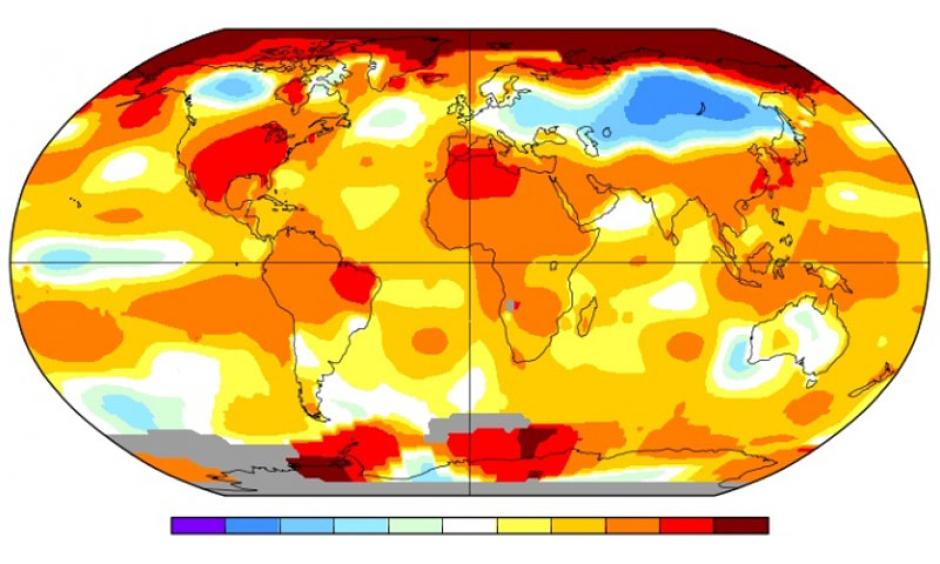 October was the second hottest on record for the planet, NASA data released Tuesday shows. The month was the latest in a string of record- and near record-warm months that will see 2016 easily take the title of hottest year in the books.
While an exceptionally strong El Niño helped to boost temperatures early in the year, most of the excess heat has built up over decades as greenhouse gases have accumulated in the atmosphere. Discussions to implement a landmark agreement to limit manmade warming are currently underway in Morocco, though negotiators are concerned that the election of Donald Trump could derail these efforts.
October was 1.6˚F (0.89˚C) warmer than the 1951-1980 average that NASA uses as a baseline, but well below October 2015, which was the first month in NASA records to reach 1˚C above average.
El Niño, which features hotter-than-normal tropical Pacific waters, tends to elevate global temperatures. It had just begun to ramp up by mid-autumn last year and helped to keep global temperatures over that 1˚C mark through April. Now the tropics have transitioned into a weak La Nina, with cooler Pacific waters, which tends to depress global temperatures.
But even La Nina years now are warmer than El Niño years several decades ago because of the long-term warming caused by carbon dioxide and other heat-trapping gases emitted into the atmosphere.
Because of the combination of El Niño and manmade warming, 2016 will best 2015 as the hottest year on record, the third record-warm year in a row