Severe dengue and zika outbreak in flood-stricken Peru



 Peru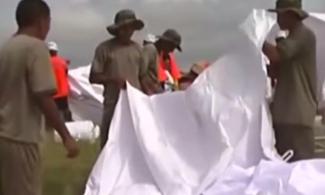 Peru's National Civil Defence Institute (INDECI) reports a severe dengue and zika outbreak in the country, following devastating floods and landslides in February 2017. As of July 5, the Institute reports 20 390 confirmed dengue cases, 46 297 unconfirmed, 56 confirmed and 12 probable deaths, and 546 confirmed zika cases.
The provinces of Tumbes, Piura, Lambayeque, Cajamarca, and La Libertad on Peru's northern coast, especially impacted by the floods and landslides caused by "El Nino costero" phenomenon earlier this year, are particularly affected.
Of those, the worst affected is Piura Province with 9 632 confirmed cases, 32 886 unconfirmed, 37 confirmed deaths and 10 unconfirmed, as of July 5, 2017. The World Health Organisation has declared a dengue fever epidemic in the province mid-May after the local death toll reached 19.
The total number of confirmed dengue cases countrywide, as of July 5, is 20 930. There are 46 297 unconfirmed cases, bringing the total number to 66 687. The total number of confirmed deaths has reached 56.
The total number of confirmed zika cases countrywide is 546.
The Ministry of Health in coordination with the Regional Health offices are implementing activities such as fumigation and preventive health campaigns, ECHO reports. Sanitary plans have been activated; however, diagnosis of both dengue and zika is slow due to a shortage of reagents at regional level.