Sewage, Fecal Bacteria Spotted in Tropical Storm Harvey Floodwaters
Houston, TX
Port Arthur, TX
Beaumont, TX
,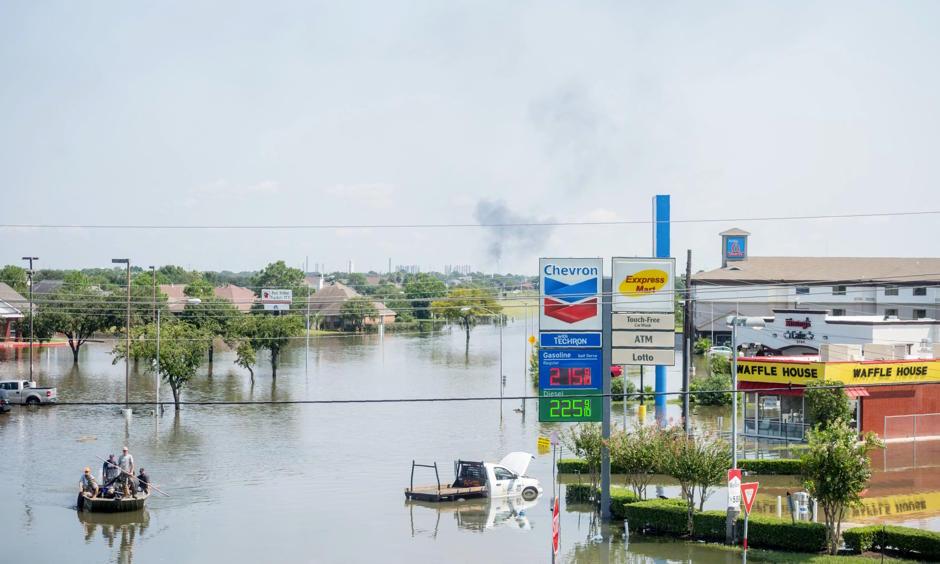 Hurricane Harvey and its aftermath have dumped trillions of gallons of rain across Texas and Louisiana over six days. Homes, office buildings and other structures along the Gulf Coast and in Houston's Harris County, were flooded, their occupants forced to find higher ground. To reach safety, most local residents waded through the murky streams, in some cases for hours.
Rescue crews assist residents in Port Arthur, Texas on Thursday, September 1 2017. (Credit: Emily Kask/AFP/Getty Images)
Scientists, including Lane Voorhies, a senior environmental geo scientist with CRG Texas Environmental Services, Inc., expressed concern about what this water might contain.
...
Based on sampling he'd done during previous flooding events, Voorhies took three samples on Thursday of floodwaters from different locations in Houston, though all in close proximity. He sent the samples to A&B Environmental Services, Inc. to be laboratory tested for sewage-related bacteria, chemicals and heavy metals, including arsenic, lead, mercury, cadmium, chromium and silver.
On Friday, Senthilkumar Sevukan, lab manager and microbiologist at A&B Lab, delivered the results.
Coliform and E. Coli
The total coliform samples were "huge," said Sevukan, compared to EPA standards. Coliform bacteria is present in the feces of all warm-blooded animals and humans.
The three water samples for total coliform bacteria were 57,000 CFUs, 43,000 CFUs and 45,000 CFUs. (Colony-forming units, or CFUs, estimate the number of bacteria or fungal cells that have the ability to multiply in a sample.)