Some high plains farmers struggling after fires, drought
by
The Denver Post via Associated Press
,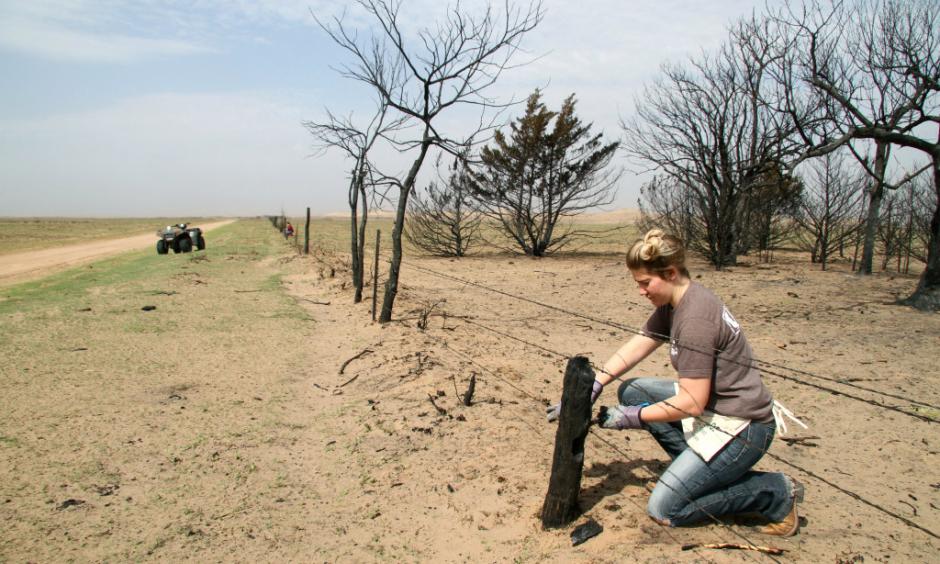 Deep snow is melting into Western mountain streams, but some farmers and ranchers on the high plains are struggling amid a lengthy dry spell and the aftermath of destructive wildfires.
A swath of Colorado, Kansas, Oklahoma and Texas has been in a drought or near-drought condition for six months, putting some of the winter wheat crop in doubt.
The March fires burned nearly 2,100 square miles (5,400 square kilometers) in the four states. Six people died. Agriculture officials say the fires also killed more than 20,000 cattle and pigs and damaged or destroyed about $55 million worth of fences.
"The first word you think of is devastating, financially," said David Clawson, a farmer and rancher in southwestern Kansas who lost 40 head of cattle to the fires. "But it's hard to really quantify yet. We're just 30 days into it."
The governors of Kansas and Texas have signed disaster declarations. The U.S. Department of Agriculture hasn't calculated the total damages, but Texas alone estimated the cost to farmers and ranchers to be $25.1 million.