Soon-To-Be Father Matthew Hall Dies Of Heatstroke At 30



 Australia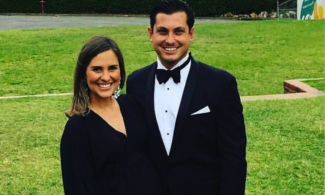 A 30-year-old Queensland man has died from heatstroke over the weekend, just two weeks before the due date of his first son.
Pilot Matthew Hall is said to have been dirt bike riding on the Sunshine Coast before collapsing from heatstroke, 7 News reports.
By the time paramedics got to him he was reportedly in an extremely confused state and his organs were beginning to shut down.
"For those of you who don't know, my love and my light died yesterday from dehydration and exhaustion while dirt bike riding," Hall's wife Emily wrote in a post on her Instagram that's no longer available.