South Australia bushfires: thousands flee their homes as winds fan flames



 Australia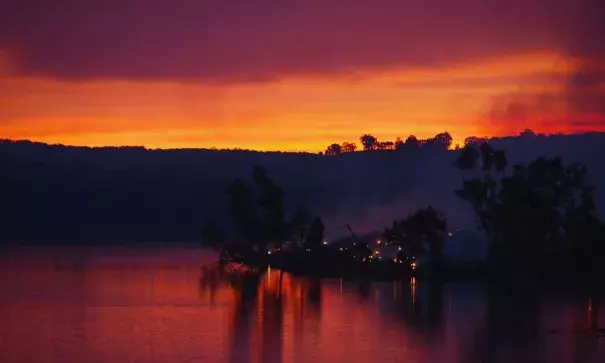 Thousands of Australians fled their homes as bushfires raged across the nation's south on Saturday, with firefighters struggling to contain the blazes fanned by strong winds.
The South Australia blaze could be the worst to hit the state since the 1983 Ash Wednesday fires when dozens died, the authorities warned.
Dry conditions and temperatures close to 40C were causing headaches for firefighters battling the blazes. Officials said it would likely take days to get the fires under control.
"Residents in the Adelaide Hills are being confronted by a fire which hasn't been seen in the hills since the 1983 bushfires of Ash Wednesday," SA police commissioner Gary Burns said on Saturday morning. "At the moment we have a fire which is extremely dangerous"