Still Too Soon to Write Off Struggling 99L
,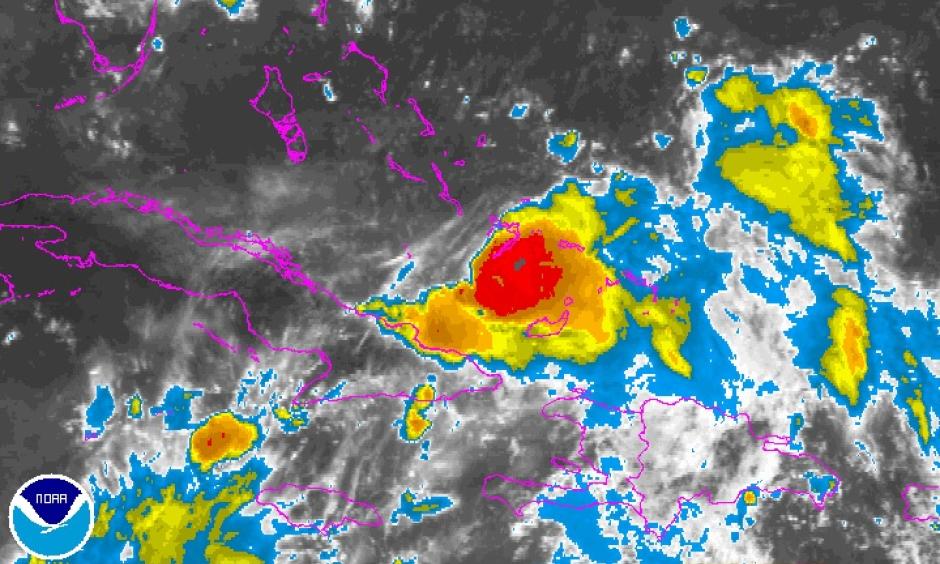 After vexing and perplexing forecasters and the public for days, the strong tropical wave dubbed Invest 99L is attempting once more to organize itself. The elongated circulation associated with 99L extends from the far southeastern Bahama Islands across eastern Cuba to just west of Jamaica. As of early Friday, 99L had failed to develop a coherent circulation, with a low-level center devoid of showers and thunderstorms (convection) spinning hundreds of miles north of intense convection over parts of Hispaniola and Jamaica. The NOAA Hurricane Hunter mission that had been scheduled for Friday morning was cancelled.

The main reason for 99L's failure to develop has been unexpectedly strong vertical wind shear, as evident in the high-level cirrus blowing northward off the tops of thunderstorms. This wind shear has injected relatively dry air into the wave while keeping a consolidated center from forming. However, 99L is now moving into a region of much lower wind shear for the next couple of days, as indicated by Friday morning (12Z) data from the SHIPS statistical model. A new burst of convection appeared on Friday morning near the low-level circulation between far eastern Cuba and the southeast Bahama Islands. If this were to persist, it could make the beginning of a long-awaited growth phase for 99L. The National Hurricane Center reduced the 2-day odds that 99L would become a tropical depression to 20% in its 8 AM Tropical Weather Update. I wouldn't be surprised to see those odds going back up at 2 pm if the convection continues to blossom near 99L's center. In order to develop further, 99L will need to fend off dry air that continues to influence its thunderstorm activity...
The bottom line: 99L remains a system well worth monitoring as it makes its way into south Florida and the Gulf of Mexico