Storm Stella: Thousands of US flights delayed or cancelled due to winter snowstorm
New York, NY
Boston, MA
Philadelphia, PA
Washington, DC
Baltimore, MD
,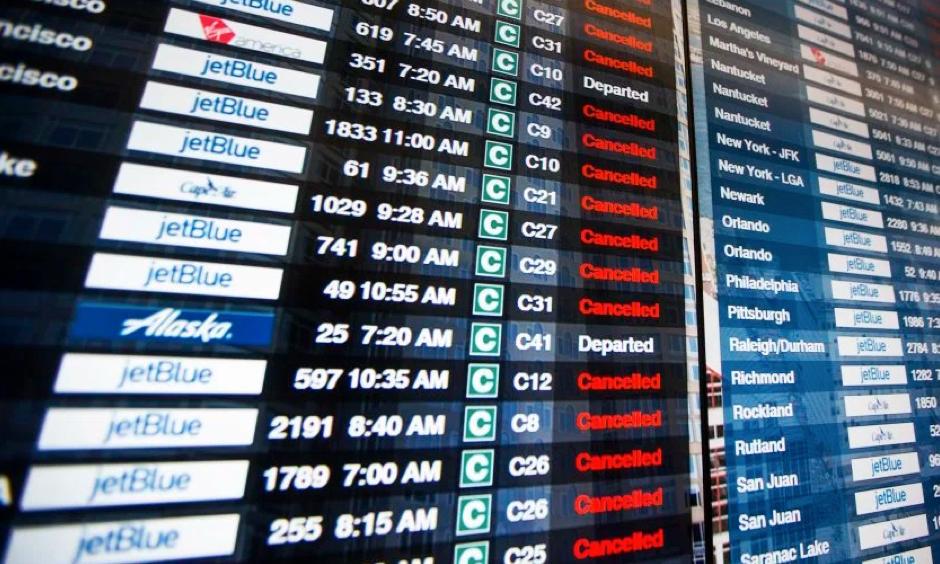 Almost all transatlantic flights from the UK to New York, Boston and Philadelphia have been cancelled today because of Winter Storm Stella, the severe snowstorm predicted in the north-east US.
British Airways has cancelled all its flights to the two main New York airports, JFK and Newark, as well as Boston and Philadelphia. BA hopes an early-morning Boston-Heathrow flight will operate, but all other eastbound services have been grounded.
The airline says: "We are sorry for the disruption to your travel plans and are doing all we can to minimise the effect the weather forecast will have on our US operations.
"There will still be some flights to/from Washington and Baltimore but there will be some revisions to our schedules."
BA intends to use larger aircraft where possible on Wednesday to carry passengers whose flights are cancelled today. Passengers booked on Wednesday who do not want to accept the risk of possible disruption can move their flight to Thursday or Friday, if space is available.
"This policy also applies to American Airlines, Iberia and Finnair flights on these routes," says BA.
Virgin Atlantic has axed its round-trips from Heathrow to New York, Boston and Washington DC.