Sydney heatwave blown away as it gets a lashing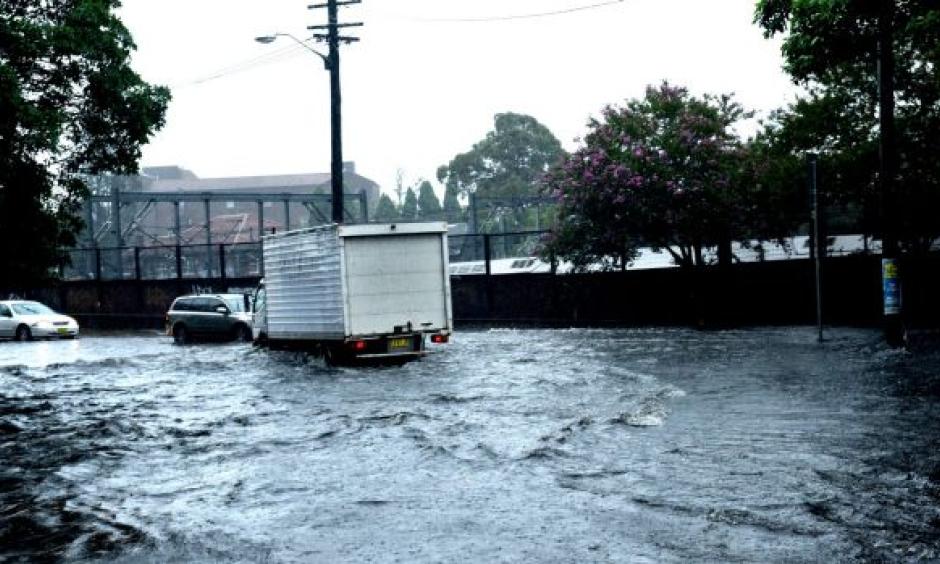 Sydney residents battled flash floods after violent storms and driving rain broke a four-day heatwave.
State Emergency Services fielded more than 150 calls for ­assistance and rescues yesterday after a thunderstorm hit the city, dumping more than 50mm of rain in little more than 30 minutes.
Rain fell hardest in south Sydney and the inner west, where fallen trees and signs of a sinkhole prompted emergency services to evacuate 17 people from a ­Marrickville apartment block.