Texas continues Harvey recovery efforts as Hurricane Irma looms in the Atlantic
,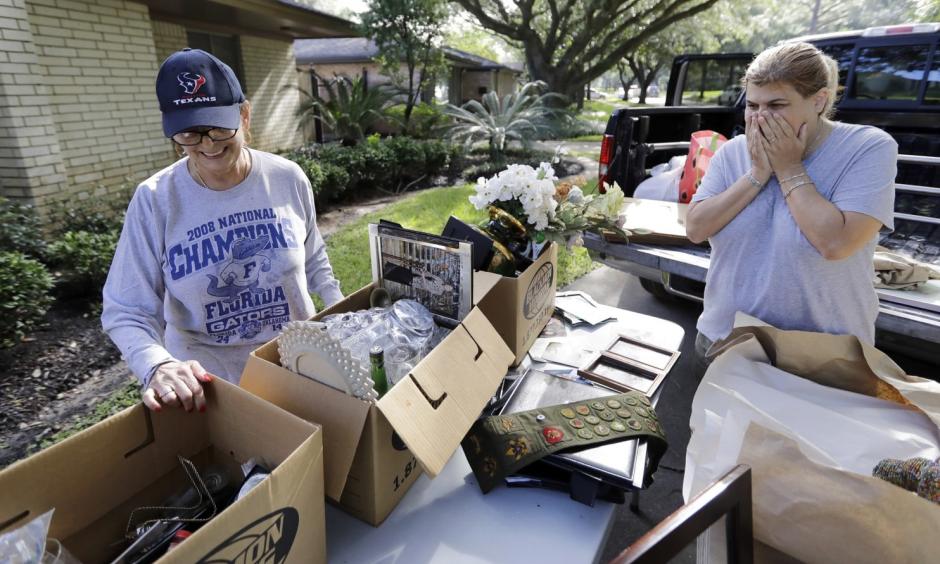 Texas is still assessing the destruction Hurricane Harvey left behind. As of Monday afternoon, officials across the state had confirmed at least 60 deaths related to the storm, a tally expected to increase as floodwaters recede and recovery efforts continue.
Among the bodies recovered over the holiday weekend was that of Alonso Guillen, 31, according to the Houston Chronicle. Guillen's family had been searching for his body since Wednesday, when he had set out to rescue people from the flooding. The boat he was riding in slammed into a bridge and capsized.
Thousands of people remained in shelters in Texas and Louisiana on Monday. Those who had been housed in smaller shelter locations, such as churches and schools, have been bussed to larger facilities, such as the George R. Brown Convention Center in Houston, where more than 7,000 people are being sheltered. One shelter that had been packed with people a week ago — Gallery Furniture in Richmond, Tex. — was now packed with customers. An employee said the store had a line out the door on Monday. It was running a Labor Day sale, and thousands of people needed to buy furniture to replace what flooding had destroyed.
But for many, returning home was no longer an option. The Texas Department of Public Safety said localities have estimated that more than 200,000 homes have been damaged, with more than 13,500 destroyed, with estimates expected to rise as the hardest-hit areas become accessible.
...
In other regions, environmental concerns lingered. In the week after Harvey hit, more than 1 million pounds of dangerous air pollutants have been released from oil refineries and chemical plants on the Texas Gulf coast, according to public regulatory filings that were pulled together by the Center for Biological Diversity.
The filings only covered the first week after Harvey, so the number could rise. The chemicals included toxic air pollutants, some of which are known to cause cancer.
The Environmental Protection Agency on Monday reported that it had conducted "initial assessments" at 41 Superfund sites in Harvey's path. The agency found that 28 sites do not appear to have "damage or excessive flooding" from the devastating storm. But 13 Superfund sites were flooded or might have been damaged in Harvey; officials have inspected two of those 13 sites and decided that the locations do not need emergency cleanup. The EPA said that 11 other sites "have not been accessible by response personnel."