Today was warmest November day on record for much of Alabama
Birmingham, AL
Tuscaloosa, AL
Anniston, AL
Gadsden, AL
,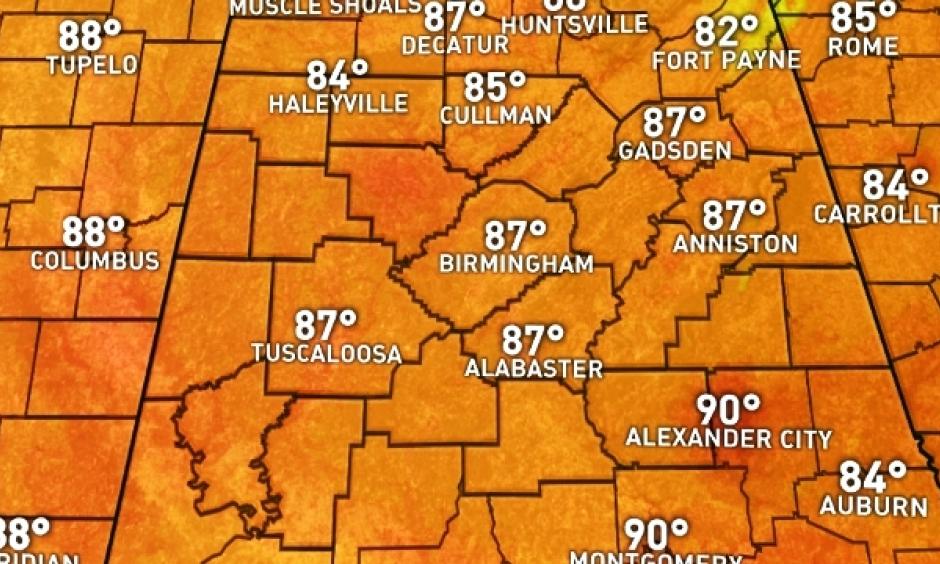 The Alabama drought/late-season heat wave continues, with temperatures in the 85- to 90-degree range for most communities this afternoon.
This is the warmest November day on record for Birmingham; the temperature was 87 degrees at 3 p.m. The old record for the month, 85, was set on Nov. 1, 2000, and Nov. 2, 2003.
The temperature has also reached 87 degrees at Tuscaloosa, Anniston and Gadsden.