Tropical Depression 9 tracks toward Florida; hurricane watches, tropical storm warnings in effect
,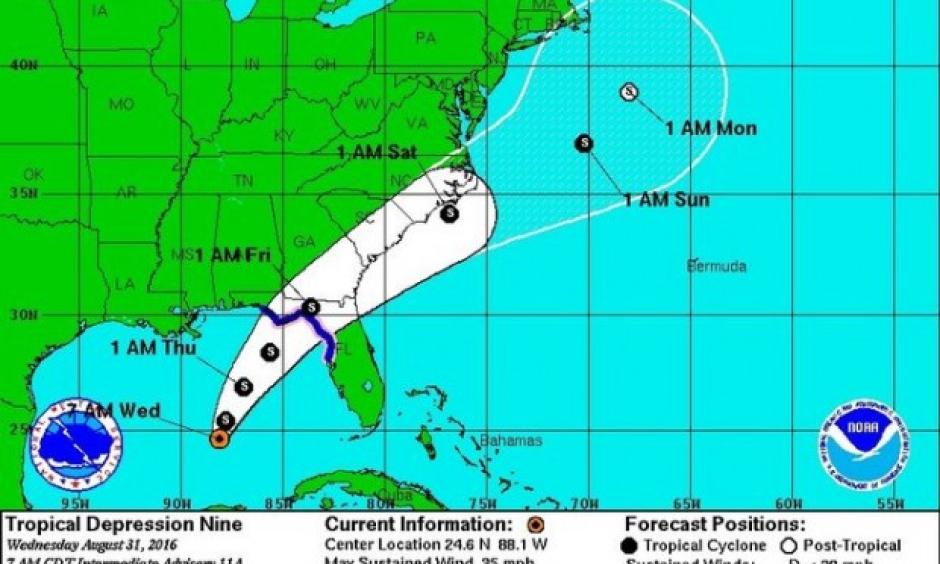 The National Hurricane Center issued a tropical storm warning Wednesday for part of the Gulf Coast, and a hurricane watch was also already in effect.
As of 7 a.m. CDT, Tropical Depression 9 was located about 400 miles south-southwest of Apalachicola, Fla., and was crawling north at 2 mph.
The storm still had winds of only 35 mph, but the hurricane center thinks it will become Tropical Storm Hermine later today — and it could be near hurricane strength by the time it nears the coast on Thursday.
A hurricane watch is in effect for the Ancelot River near the Tampa area to Indian Pass on the Panhandle...
A storm has to have sustained winds of 39 mph to become a tropical storm and get a name. It's looking more likely that name will be Hermine.
Hurricane force winds begin at 74 mph.
Tropical storm conditions are expected to start being felt on the coast in the warning area on Thursday afternoon, according to the hurricane center