Tropical depressions take aim on East, Gulf Coasts as hurricane nears Hawaii
,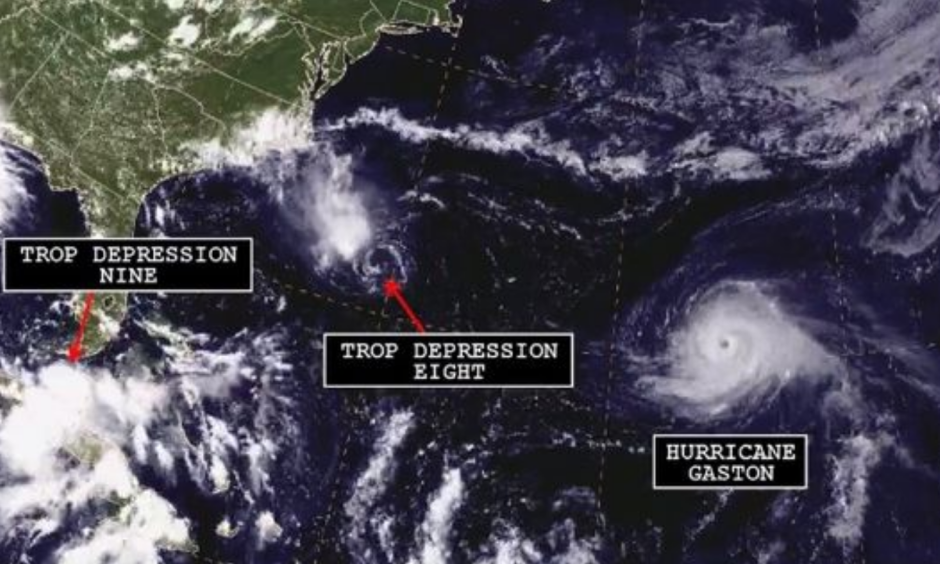 Two separate tropical depressions are menacing the East and Gulf Coasts on Monday while a hurricane approaches Hawaii.
Both tropical depressions are forecast to become tropical storms before reaching land within the next few days. That will happen when the storm's winds reach 39 mph.
Whichever one becomes a named tropical storm first will become Hermine, while the other will be named Ian.
As of Monday morning, Tropical Depression 8 is about 230 miles southeast of Cape Hatteras, N.C., and had winds of 35 mph. It was moving to the west-northwest at 10 mph, according to the National Hurricane Center. It's forecast to become a tropical storm by tonight, and tropical storm watch has been issued for the Outer Banks