Tropical Storm Harvey Could Rapidly Intensify Before Texas Landfall; Hurricane Warnings Issued; Extreme Flood Threat
,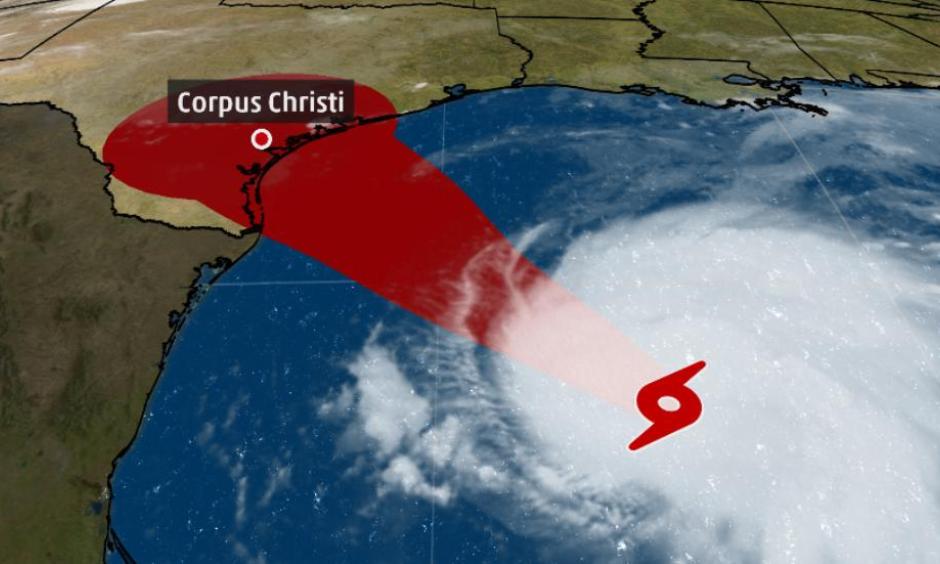 Story Highlights
Harvey is currently a tropical storm in the western Gulf of Mexico.
It will track toward the Texas Gulf Coast and make landfall as a hurricane Friday night.
Harvey could rapidly intensify before landfall.
Harvey may then stall or meander for a few days, leading to a dangerous flood threat in parts of Texas and Louisiana.
Hurricane, tropical storm and storm surge warnings have been issued for parts of Texas.
...
Harvey will be caught in a zone of light steering winds aloft beginning this weekend that will slow or stall the circulation.
Harvey will be wedged between two areas of high pressure aloft, one over the Desert Southwest and a weaker one over the central Gulf of Mexico. Meteorologists call this zone between two areas of high pressure aloft a col.
A tropical cyclone's rainfall potential is a function of its forward speed, not its intensity.
Therefore, if Harvey stalls for a period of a few days, as expected, it will produce prolific rainfall, capable of dangerous, perhaps catastrophic flash flooding.
To illustrate this, it's possible Harvey's heavy rain may not entirely exit the areas of Texas it soaks until sometime Wednesday, after first arriving late Friday.
Widespread rainfall amounts through next Wednesday near the Texas coast could range from 10 to 15 inches, with locally up to 25 inches, near the Texas coast, eventually extending into parts of southwest and western Louisiana.