Tropical Storm Hermine weakens inland while on path for Carolinas
,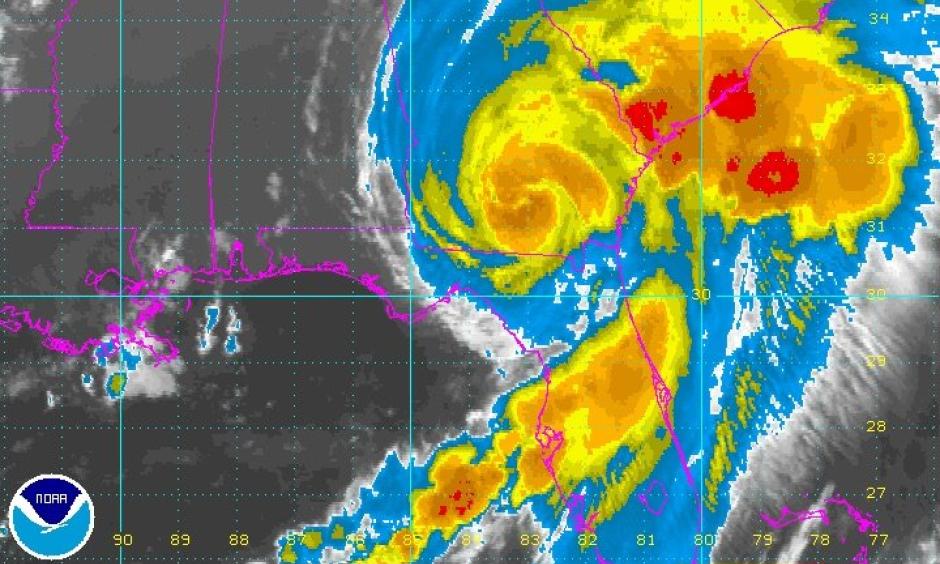 Hermine made landfall just after midnight Friday near St. Marks, Fla., the National Hurricane Center said, making it the first hurricane to strike the state in 11 years.
Hermine flooded areas along Florida's low-lying coast and knocked down numerous trees in the Tallahassee area, according to the National Weather Service in Tallahassee.
Police in Perry, Fla., reported "severe" damage in Taylor County along the coast.
The highest observed storm surge was 9.89 feet at Cedar Key, according to the weather service