Turkey, Greece swelter under soaring temperatures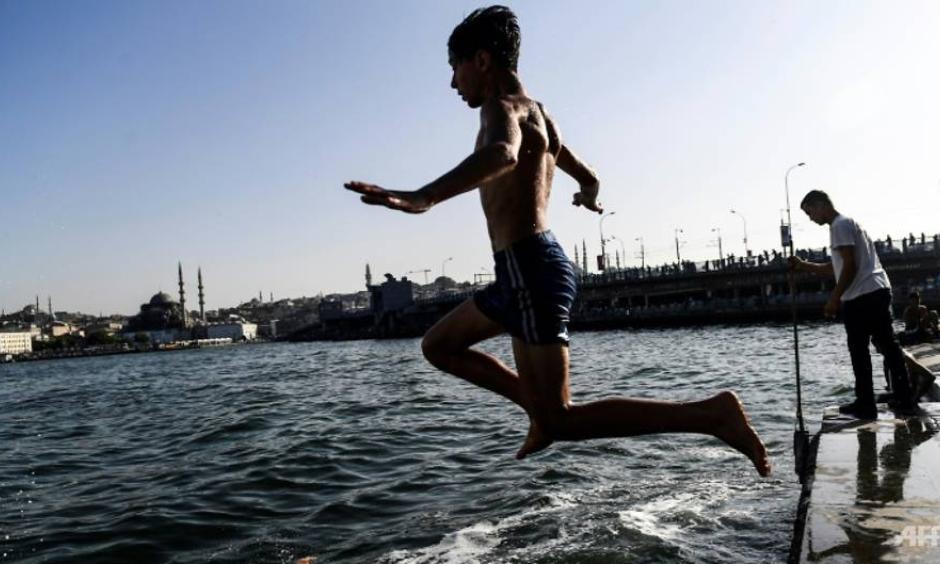 Turkey was on Sunday (Jun 2) sweltering in a weekend heatwave that caused record temperatures in much of the country and triggered forest fires in the Aegean region.
The southern resort city of Antalya, a magnet for foreign tourists, saw its highest temperature ever since records began, with the mercury hitting 45.4 degrees Celsius, the state-run Anadolu news agency said.
In Istanbul, temperatures rose as high as 39.2 C, just off the highest-ever temperature in recorded history, the Hurriyet daily said.
Across the city, streets were empty as people sought shelter from the heat, with many taking a dip in the Bosphorus to cool down.
Record temperatures were also recorded on the Aegean coast.
...
Neighbouring Greece was also hit by the heatwave, with several regions recording temperatures of 43 C, including Athens where the environment ministry said ozone levels were very high.