Typhoon Soudelor to hit Taiwan as a Category 3 or 4 storm on Friday
,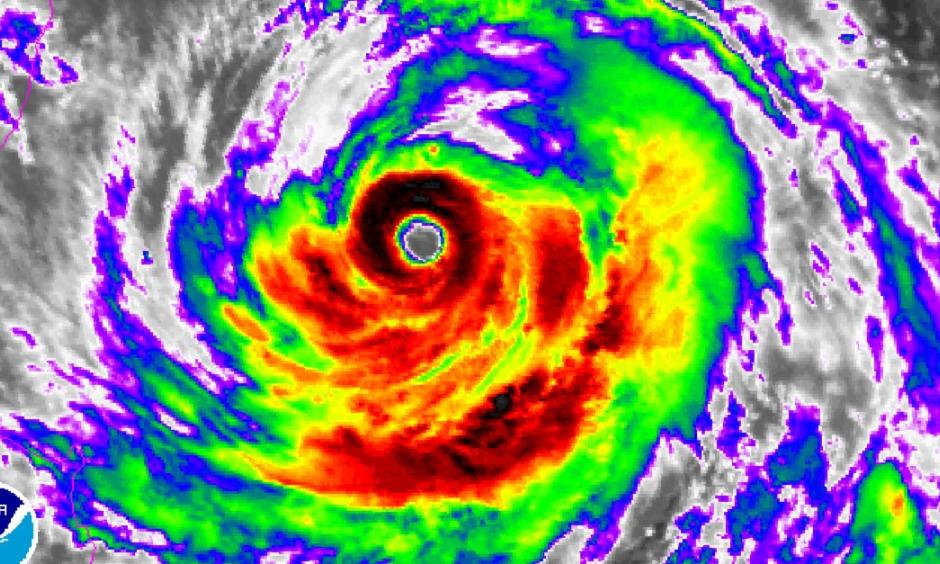 Typhoon Soudelor continues to head directly for the island nation of Taiwan, and began showing signs of reintensification on Thursday morning. Although there is considerable uncertainty about the storm's intensity on Friday morning ET, or Friday evening local time, the Joint Typhoon Warning Center (JTWC) is forecasting that the storm may come ashore with sustained winds of 130 miles per hour, or 115 knots.
This would make it the equivalent of a Category 4 hurricane, capable of inflicting widespread damage from high winds, storm surge flooding and massive amounts of rainfall in Taiwan.
...
While Taiwan's homes and businesses are built to withstand high winds — the area sees an average of between 3 and 4 typhoons per year — heavy rainfall can lead to deadly flooding and mudslides. Typhoon Soudelor is expected to dump one to two feet of rain on parts of Taiwan, before the storm weakens and makes a second landfall near Quanzhou on Saturday.
...
The storm is still packing a significant punch even though it has weakened from its extraordinary intensity seen on Monday, when it ranked as the strongest tropical cyclone on Earth in 2015, with sustained winds of 180 miles per hour, or 155 knots, and higher gusts. The storm was the sixth Category 5 tropical cyclone on Earth so far this year, which is about two such storms more than average.