Unusually strong April storm headed for Northern California this week
,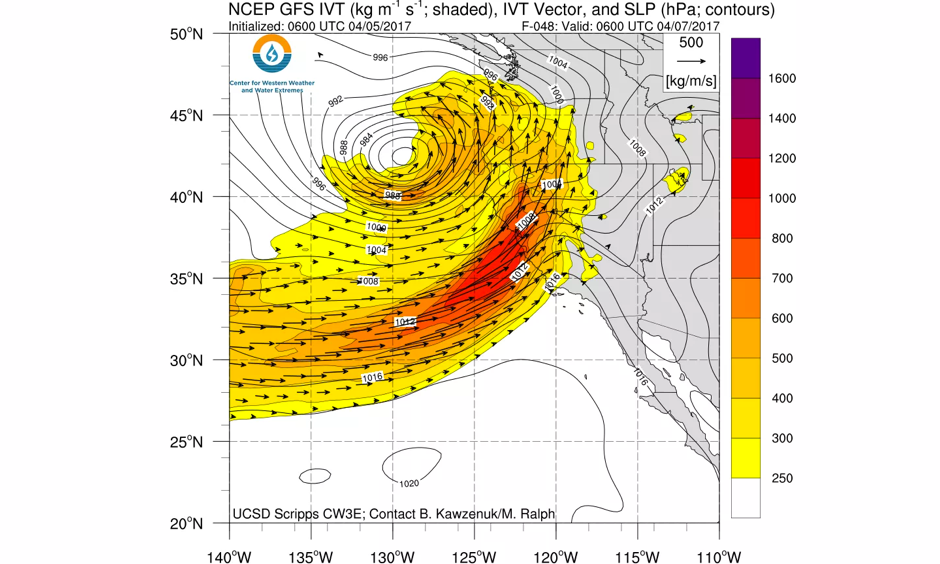 After a record wet winter across much of Northern California (and a less impressive but still above average winter in Southern California), March was a relatively dry month across most of the state. This was especially true across the southern third of California, where little to no significant precipitation occurred amidst warmer than average temperatures. These relatively early spring-like conditions not only mean that Sierra snowmelt season is in full swing, but also have combined with prodigious winter rains to produce spectacular wildflower displays across southern and central California.
...
Despite the warm and relatively dry interlude over the past few weeks, it now appears quite likely that winter-like weather conditions will return rather suddenly over the next couple of days. Northern California will be in the crosshairs of an unusually powerful late-season Pacific storm system from Thursday into the weekend.