The U.S. just observed its warmest 3-, 4-, and 5-year spans on record
,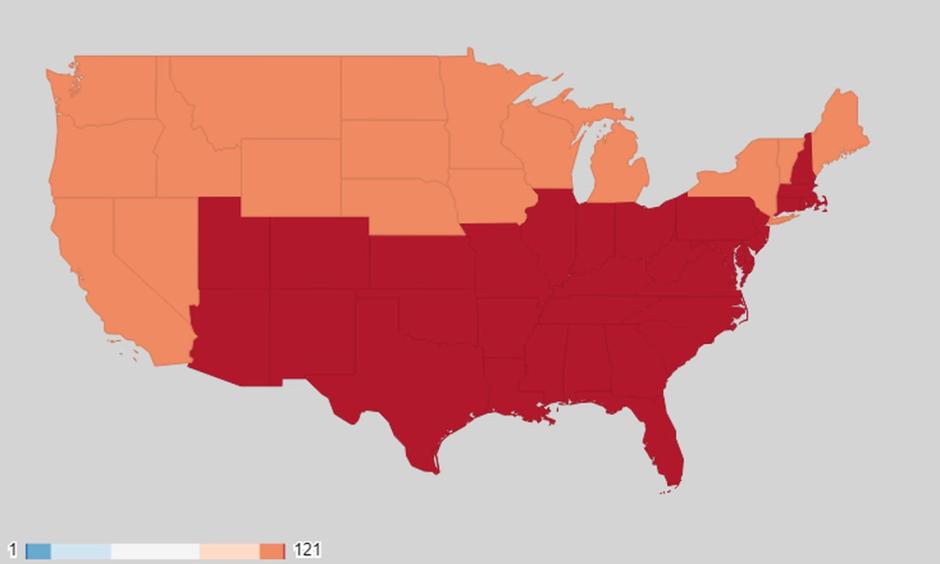 The nation just witnessed its warmest May on record, but, it turns out, that month was only one small piece of a much longer and historically unprecedented stretch of warmth.
Data from the National Oceanic and Atmospheric Administration indicate that the past 36-, 48-, and 60-month periods rank warmest on record for the Lower 48, in records that date to 1895.
Because weather patterns vary somewhat at random, not every month during this unrivaled warm era set a record for warmth. April even ranked as the 12th-coldest on record as the jet stream plunged south for much of the month. But that brief, cool excursion was more than offset by the record-warm May.
More often than not, months have been warmer than normal if not record-challenging. Averaging them, the warmth of the recent 3-, 4-, and 5-year periods has no match.
This collection of months is a reflection of long-term climate warming, set in motion by rising concentrations of greenhouse gases in the atmosphere.
The four warmest years on record (2015, 2017, 2016 and 2012) have occurred since 2012, and eight of the 10 warmest years have happened since 1998. Our nation has warmed at a rate of between 0.3 to 0.4 degrees per decade since the 1980s.