U.S. Record Highs Will Far Outpace Lows With Warming
,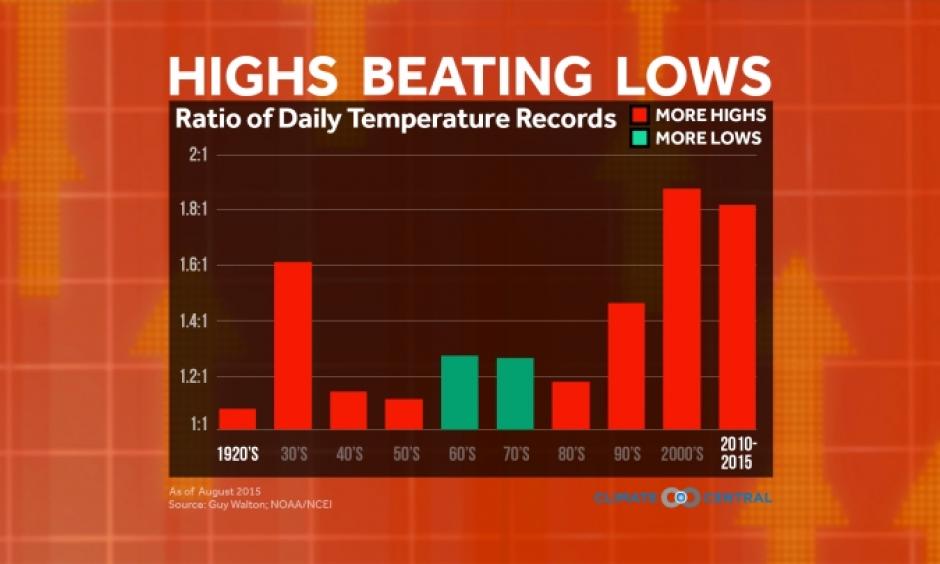 Over the first decade of this century, record high daily temperatures in the U.S. were registered twice as often as record lows, a clear sign of global warming. If emissions of heat-trapping greenhouse gases continue on their current track, that ratio could become even more skewed, potentially reaching 15-to-1 by midcentury, a new study finds.[1]
The research, detailed Monday in the journal Proceedings of the National Academy of Sciences, lays bare how even seemingly small increases in average temperatures can make a big difference to the extreme weather that people experience.