Last updated December 21, 2019

'Very chaotic scene' on I-96 as 3 dead, 11 hurt in 40-vehicle pileup



 United States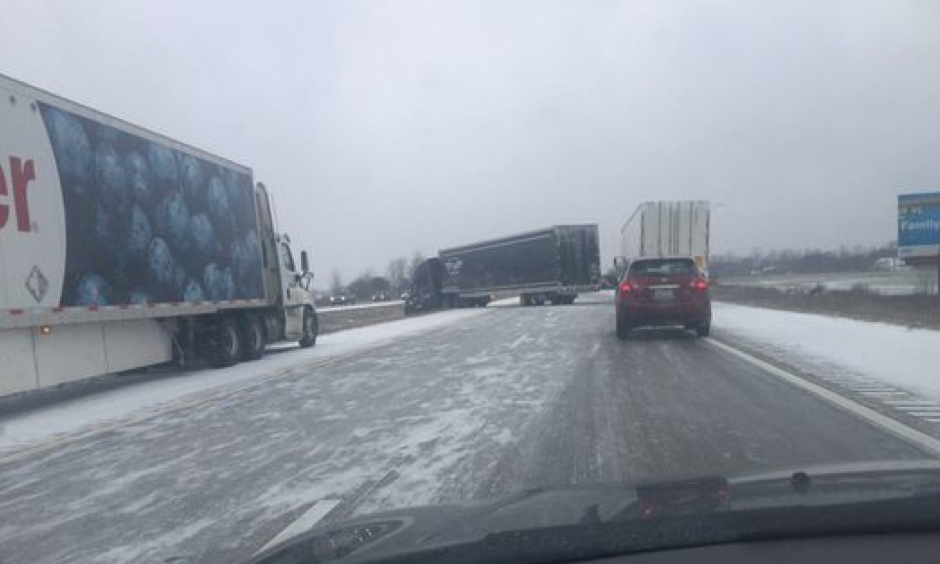 Winter driving season arrived in Michigan today with whiteout conditions that led to a 40-car crash and three dead on I-96.
It was a grim reminder of the kinds of conditions that can appear suddenly when frigid temperatures, high winds and snow combine. And with snow and freezing temperatures forecast for metro Detroit for the upcoming weekend, drivers will want to take it slow, especially over the next few days.
Today's pileup began when snow blanketed I-96 near Fowlerville around 9:30 a.m. When that blanket of snow froze, the road surface became treacherous.
The crash left three people dead — they have not been identified — and 11 injured. Some motorists had to be extricated.
...
A Free Press reporter traveling to Lansing heard "the most terrifying sounds I've ever heard" as a tractor-trailer's tires skidded on the ice behind her. She had nowhere to go because traffic was at a standstill.