Very slippery wintry mix icing over region, changing to snow later this morning
,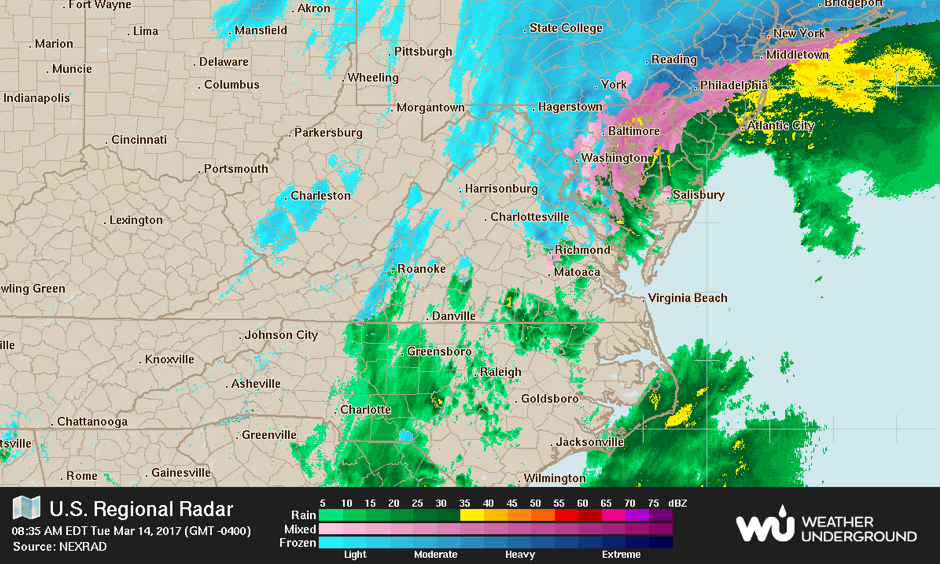 Snow and mixed precipitation, heavy at times, fell overnight. With temperatures near and below freezing in many areas, roads are slick. This morning the wintry mix should gradually change back to all snow before ending between midday and mid-afternoon. Snow and sleet accumulations in the immediate metro region should be two to four inches. Well north and west of the city, in Frederick, Carroll and western Loudoun counties, where precipitation is mostly snow, total snow accumulations are likely to exceed six inches.
...
8:10 a.m. update: Radar and reports via Twitter and Facebook indicate that much of the metro region continues to experience a nasty mix of sleet and freezing rain, with temperatures 27-33 degrees. The sleet is trying to change back to snow in central and eastern Loudoun County and northwest Montgomery County and the transition to snow should accelerate and begin to push east towards the close-in metro region over the next several hours.