Warm Arctic Fuels Second-Warmest April on Record
,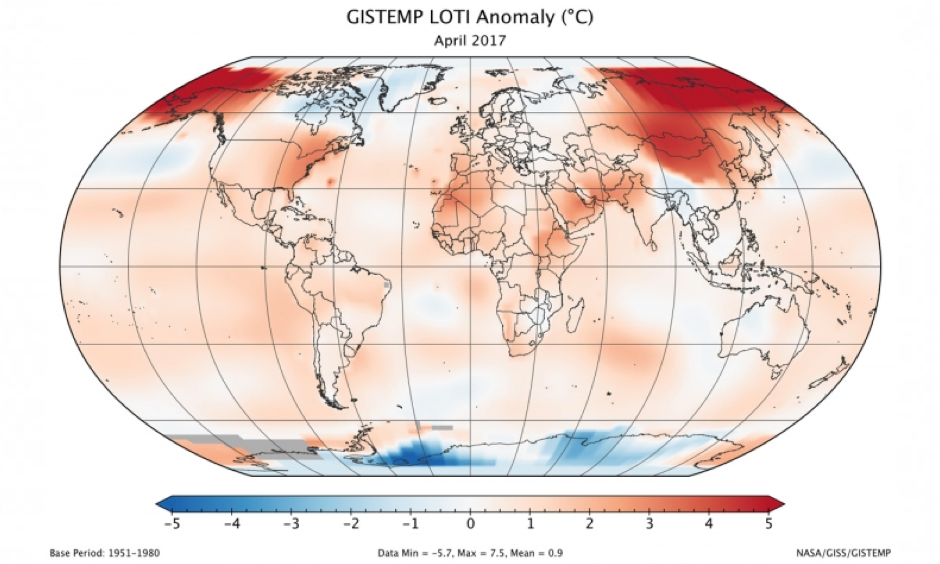 An unusually warm Arctic spring fueled the second-hottest April on record globally, with global warming and unusual weather conspiring to shrink sea ice and push up polar temperatures.
April temperatures were 1.5°F (0.9°C) warmer worldwide than the 1950 to 1980 average, NASA data released Monday showed, extending to three a string of hot months in which temperatures were surpassed just once in history. April temperatures were higher only in 2016.
...
Temperatures were also well above average in the Eastern U.S., China and across Africa. Only a few patches of the globe were cooler.
The Arctic is warming faster than other regions as greenhouse gas pollution traps heat. The average Arctic temperature last year was 6.3°F (3.5°C) higher than in 1900. Temperatures elsewhere are rising by about a quarter of that rate.