Weather forecasts help Ethiopian herders, farmers fight climate extremes



 Ethiopia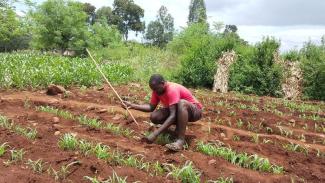 Armed with a spear and undeterred by the intense sunlight, Tarekegn Kareto meticulously plucks weeds in his maize field in Argoba village, in southern Ethiopia.
"With both dry weather and unusually heavy rains hitting us in the past year, I've lost over half of my harvest of maize and sorghum," he said, pausing to wipe sweat off his forehead.
"That means I've had to dip into my crop reserves – which I can no longer sell for extra income – or even rely on neighbors' charity for food," he added.