This week's Jersey floods are a taste of what's to come
,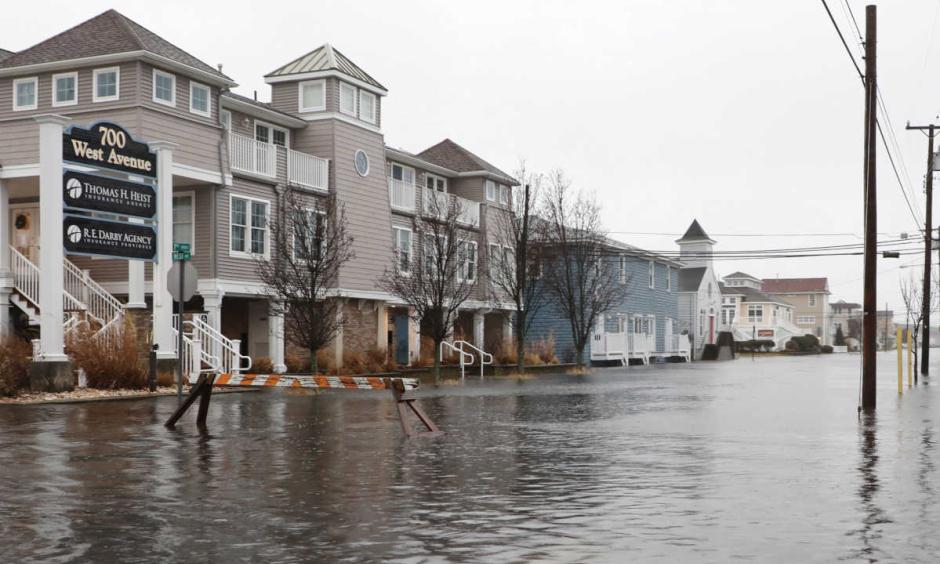 Archiver's preface
Sea levels are now 8 inches higher due to sea level rise,[1] an increase that drives flooding much further inland along low-lying areas such as the Jersey shore. A small vertical increase in sea level can translate into a large increase in horizontal reach by storm surge depending upon local topography. For example, sea level rise extended the reach of Hurricane Sandy by 27 square miles, affecting 83,000 additional individuals living in New Jersey and New York City.[2]
Article excerpt
Every year or two, the Jersey Shore tends to get flooding as severe as this week.
But by midcentury, the Shore should expect floods this bad every month, on average, according to projections summarized in a new U.S. government report.
The reason is rising sea levels, caused by a combination of sinking land and human-induced warmer temperatures, said the report from the National Oceanic and Atmospheric Administration.
...
The added warmth leads to higher sea levels in two ways: the melting of ice sheets on either end of the globe, and the "thermal expansion" of water already in the ocean.
The NOAA report, coauthored by Rutgers University researcher Robert E. Kopp, summarized the most recent scientific projections on future sea levels.
If the world continues burning fossil fuels at a high rate, scientists say, it is very likely that base sea levels will rise a half-meter — more than a foot and a half — by 2100. The report describes six possible scenarios, from "low" to "extreme"; the half-meter scenario is considered "intermediate low."
But the impact will be felt far sooner than 2100, during storms and extreme high tides, Kopp and NOAA oceanographer William Sweet said in interviews.
At their peak on Monday, water levels at Atlantic City were about two-and-a-half feet above the average highest tides. In NOAA's intermediate-low scenario, floods that bad are expected on roughly a monthly basis by midcentury, Sweet said.
"This is the kind of event that could become more of the norm," Sweet said.