What science can tell us about the links between global warming and massive heat waves
,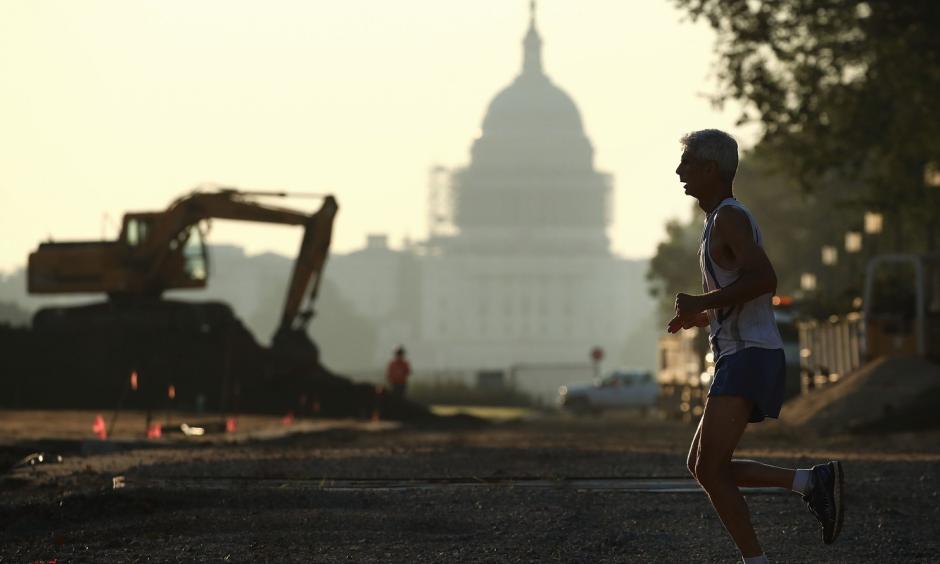 The United States is witnessing a massive, dangerous heat wave, as a huge system of high pressure covers the central part of the country. It's a big enough deal that yesterday President Obama even tweeted about it, including a map showing the maximum heat index in some parts of the Midwest and Southeast reaching 110 or 115 degrees on Saturday.
Here in Washington, temperatures could break 100 degrees Friday or over the weekend.
...
[W]hen it comes to extreme heat waves in general — heat waves that appear out of the norm in some way, for instance in their intensity, frequency, or duration — while scientists never say individual events are "caused" by climate change, they are getting less and less circumspect about making some connection.
...
"With every heat wave, probably the number one question is, is it climate change, or is it not? Well the answer is, it's both," said Texas Tech University climate scientist Katharine Hayhoe on a press call Thursday. "We get heat waves naturally, but climate change is amping them up, it's giving them that extra energy, to make them even more serious, and have even greater impacts"