When water recedes in Houston, debate over climate change and flooding must rise
,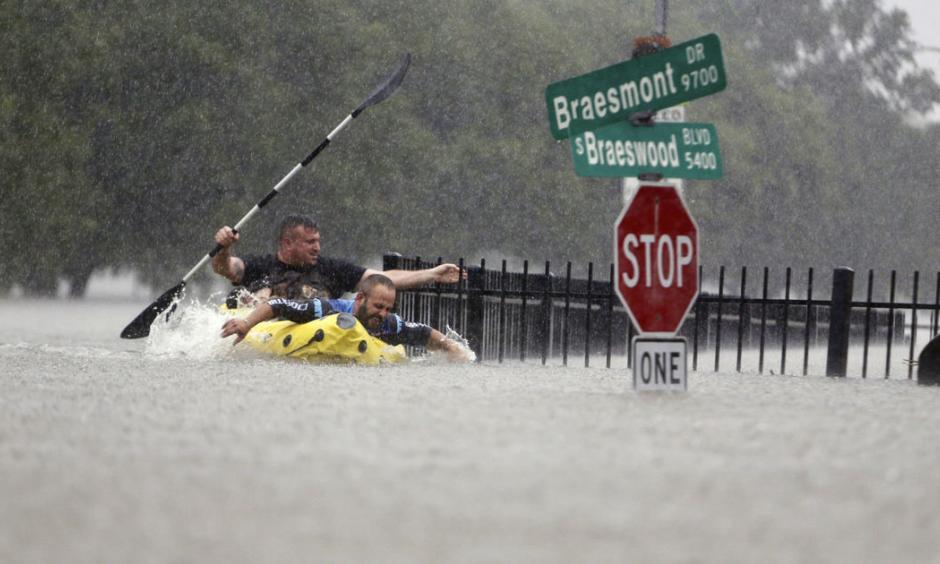 scientists are pointing to climate change as a culprit to explain the expected record 50 inches of rain that might fall in Texas as a result of Hurricane Harvey, and the rising tide of water that is swamping and isolating America's fourth-most-populous city.
There will be some who will say now is not the time.
Now is a time for humanitarian rescue. Now is a time for prayer.
But as I write from 777 miles away in St. Louis — where many people are still recovering from two major flood events in the past 16 months — the president himself is tweeting about policy.
...
So as people drown and die in Houston and Galveston and Corpus Christi, I'll write about climate change and America's love affair with bad flooding policy, because if not now, when?